Feng Shui Practitioners Training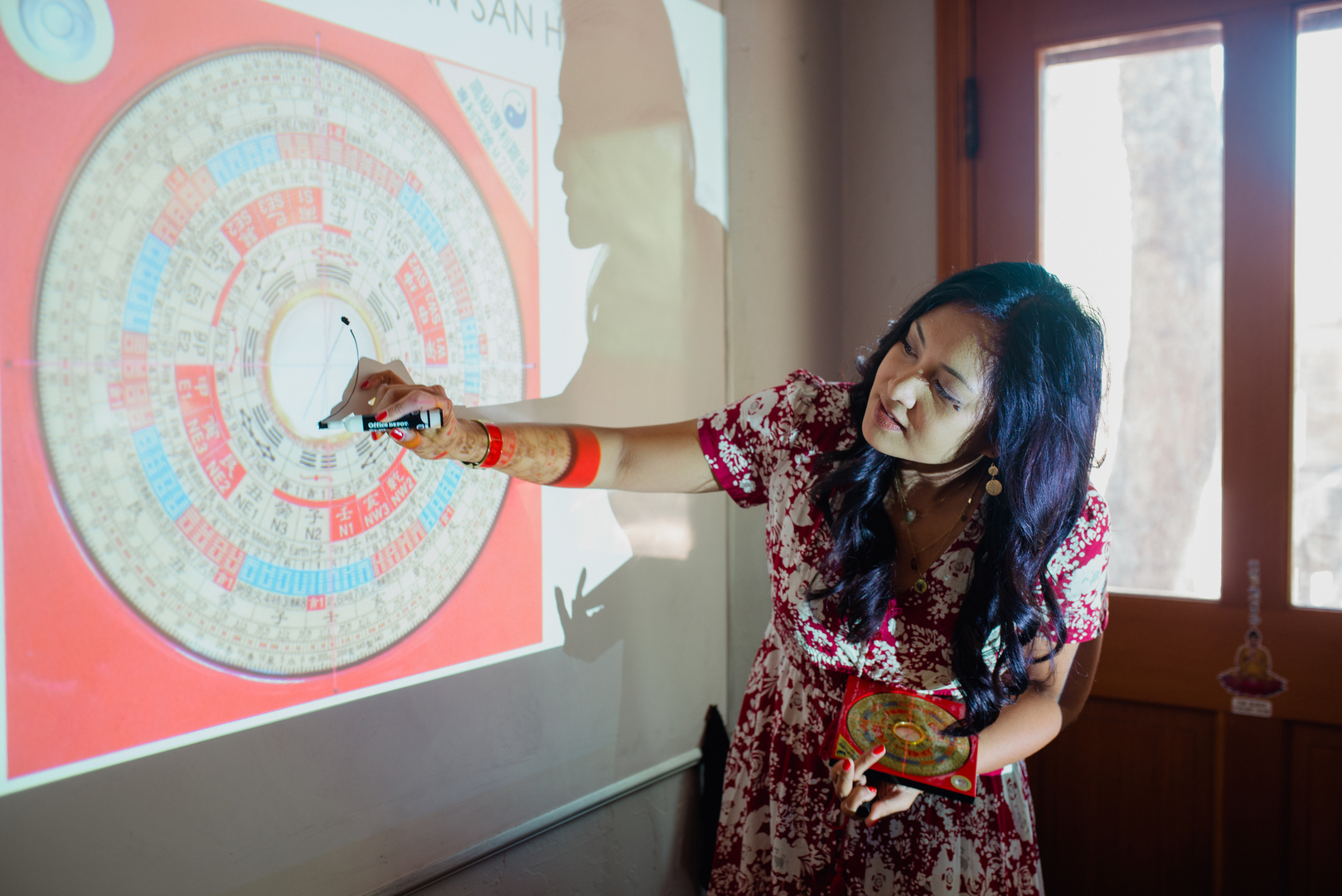 "Since I discovered feng shui back in the 80s, I was fascinated by its clear logic and power to create harmony and prosperity in our lives. Because I became so eager to spread this knowledge around the world to benefit people of different races, background, and culture, I have designed an effective training program since 1992 to help foreign students acquire the knowledge and to become high standard consultants.
I am so glad to have found the very talented Jen Nicomedes [Stone] to train with me and she is able to help me achieve this goal in the USA. Jen is very capable of teaching the authentic knowledge of classical feng shui and conducting my program for people who are interested in understanding this knowledge to become a good standard practitioner.
I very much look forward to Jen's success in establishing my Feng Shui Practitioners training program in the USA, and I wholeheartedly congratulate you for enrolling in Jen's class." – Grand Master Raymond Lo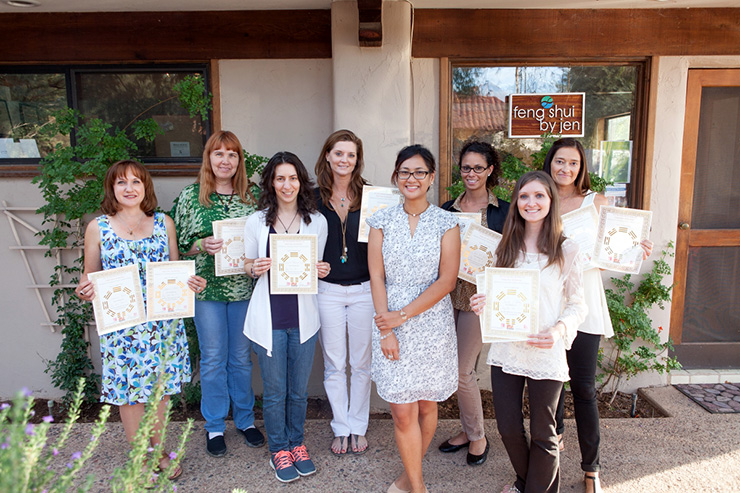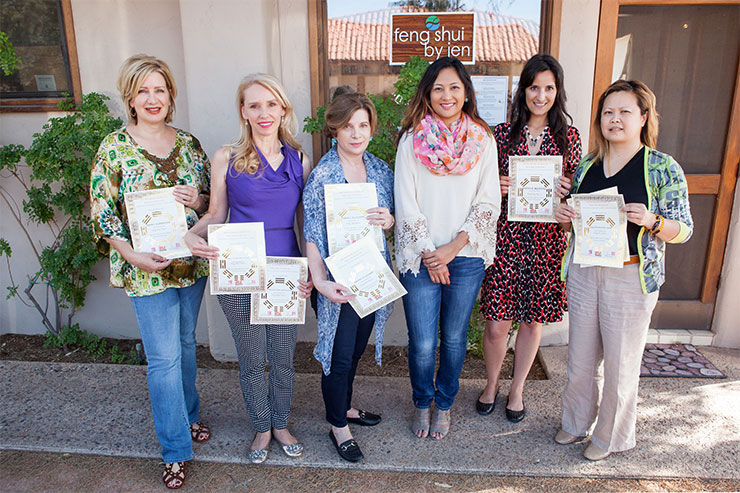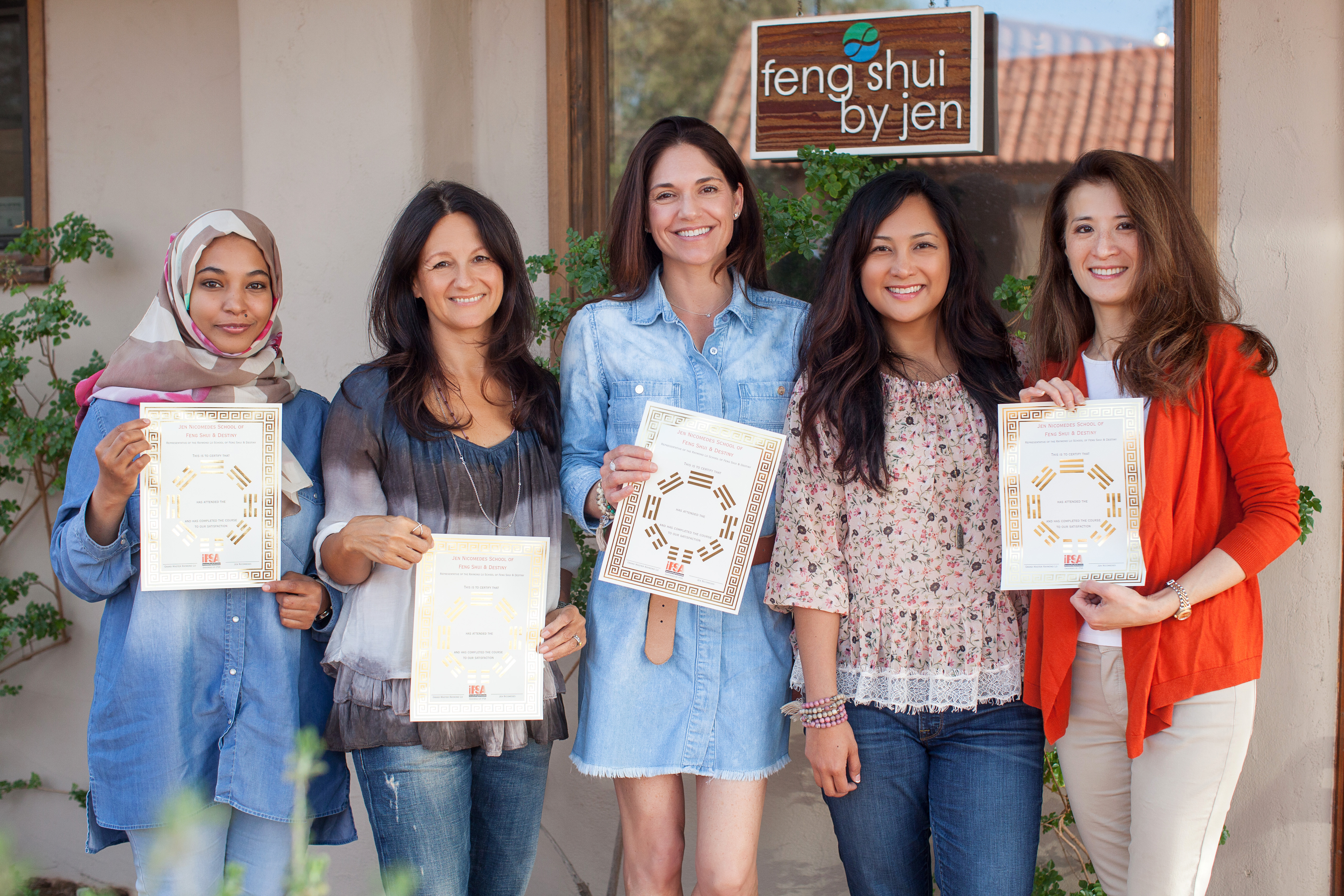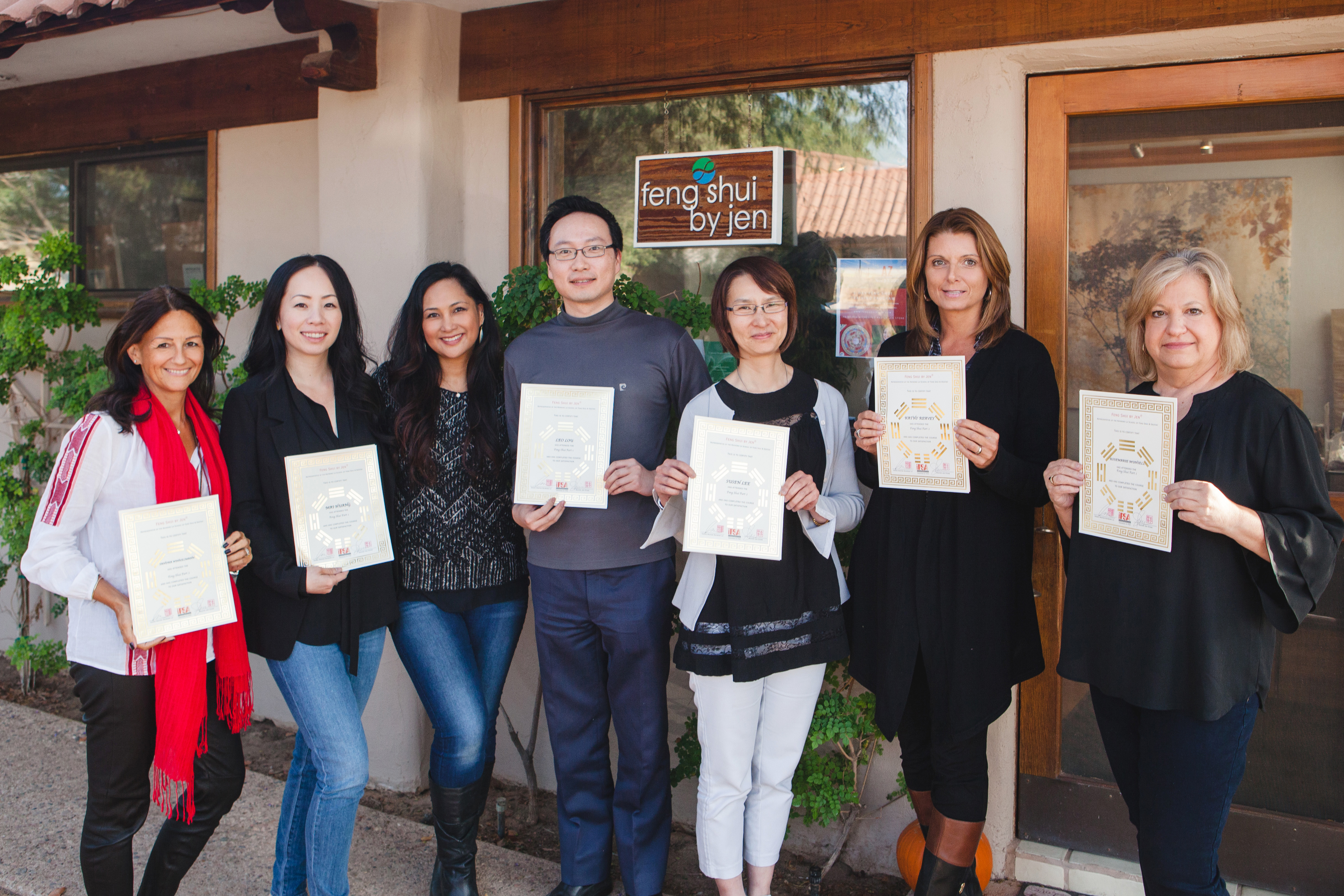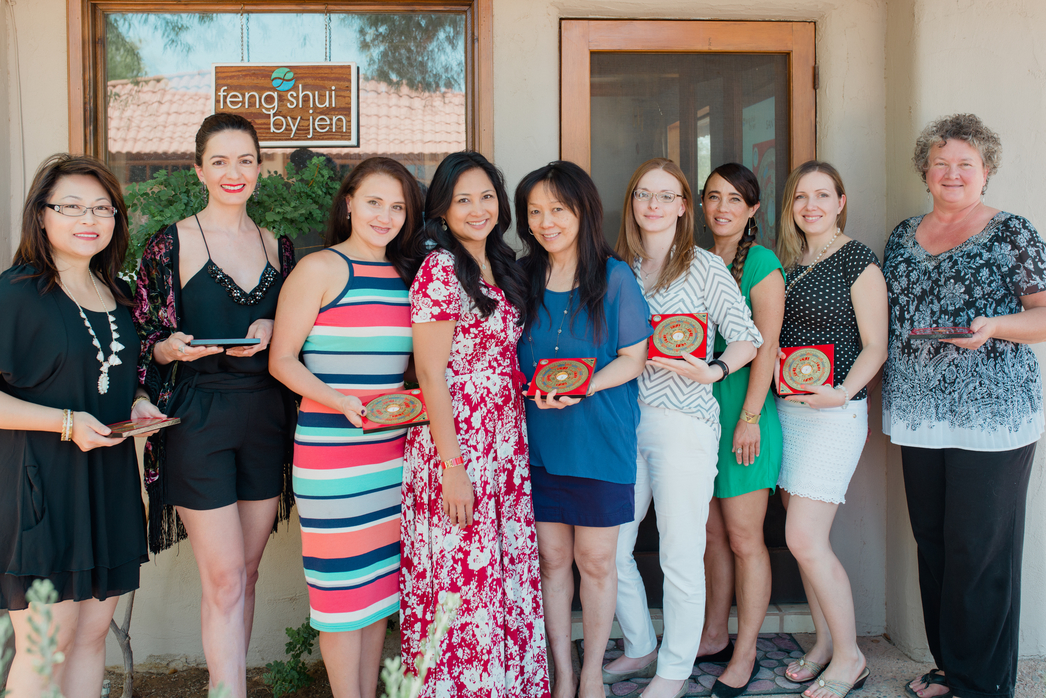 See More Student Photos: Click Here
SEE OUR CLASS SCHEDULE UNDER EVENTS HERE.
Program Description:
The 5-day Feng Shui Practitioners Course is designed to introduce Classical Feng Shui, the authentic practice of the Eastern tradition that originated from Ancient China. The program highlights the history and background of Forms and Compass School Feng Shui with an emphasis on Flying Star Feng Shui, one of the most widely used techniques in Classical Feng Shui.
Students will be able to decipher what "true" Feng Shui is, obtain a deeper understanding of the concepts and philosophy behind the practice, differentiate between different styles of Feng Shui (Classical and Westernized "New Age" Feng Shui), perform a typical Feng Shui assessment, and analyze the environment and internal space of a property, and much more!
The syllabus is faithful to the teachings of Grand Master Raymond Lo and the Raymond Lo School of Feng Shui and Destiny in Hong Kong.
After successfully completing the program, students will receive a Certificate of Completion, signed by Jen Stone and Grand Master Raymond Lo on behalf of the Raymond Lo School of Feng Shui and Destiny (Hong Kong). The certificate is also recognized by the International Feng Shui Association (Singapore).
All students are eligible to participate in the Feng Shui Advanced Program for those interested in continuing their studies.
Audience:
The program is suitable to all levels, including real estate agents, architects, builders, interior designers, Feng Shui enthusiasts, amateur Feng Shui practitioners, anyone new to Classical Feng Shui, and those who are looking for a refresher course aligned with the authentic teachings of Grand Master Raymond Lo.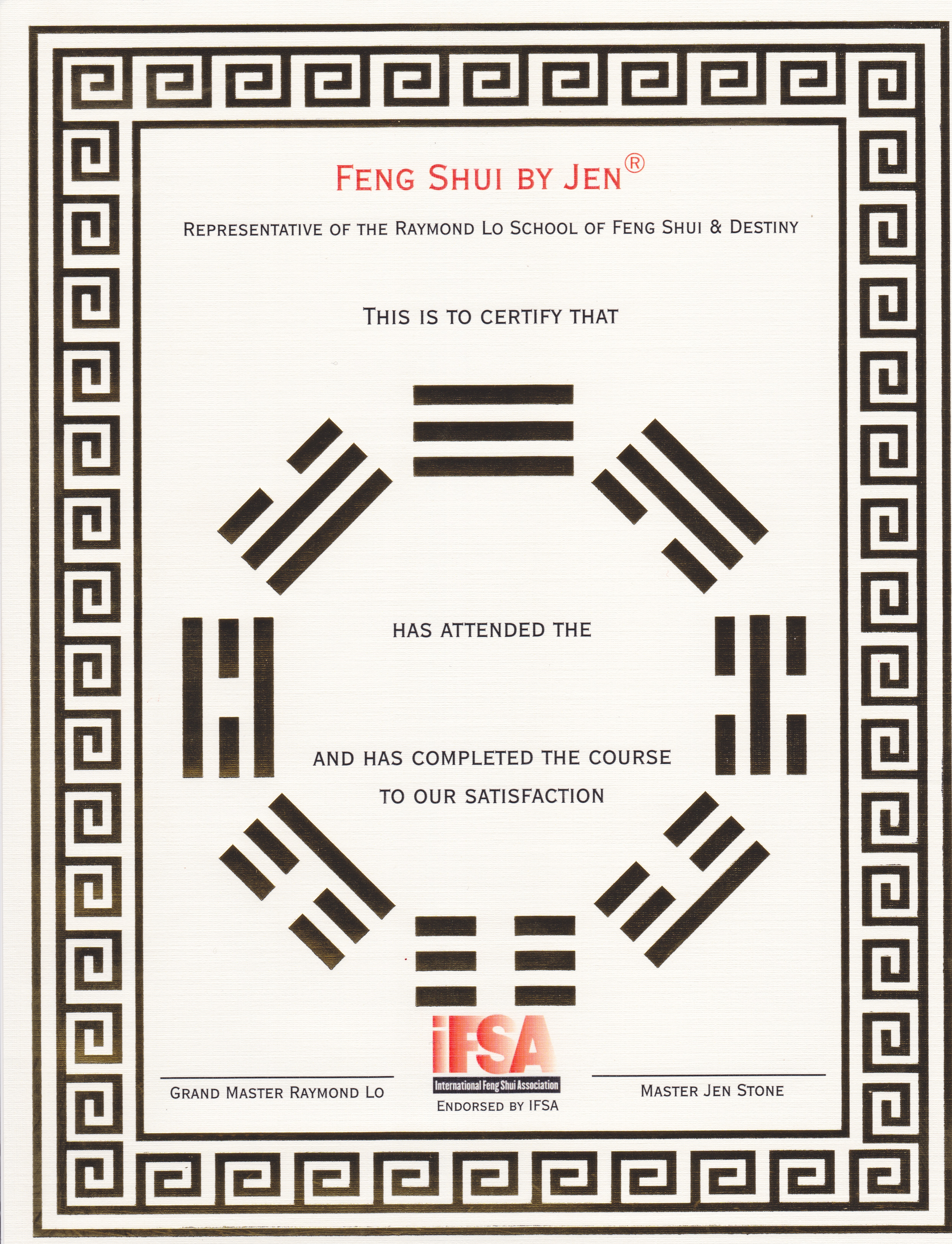 Feng Shui Part 1 Curriculum:
Background & History: Authentic Tradition of Classical Feng Shui
Chinese Cosmology and the Universe
Qi, Yin & Yang, and the Five Elements
Types of Feng Shui Systems: Forms and Compass
Introduction to Forms School Feng Shui
Introduction to Compass School Feng Shui, including 8 Mansion and Flying Star
The 8 Trigrams and Traditional Ba Gua Arrangements
The Luo Shu and Ho Tu Diagrams
Concept of Time: 3 Period and 9 Ages
Concept of Space: Directional Energies
Difference between Classical and "New Age" Feng Shui
Introduction to Flying Star Feng Shui
How to draw a Flying Star Chart
How to interpret a Flying Star Chart
Feng Shui Cures and Maintenances
Case Studies for Homes, Commercial Spaces, and Offices
Feng Shui Part 2 Curriculum:
Famous Masters in History and their essential teachings and contributions
Classical Forms School: Physical Landscape – Mountain & Water Configurations
Introduction to Luo Pan for taking directional measurements
Understanding the usage and primary formulas on the Feng Shui Compass
Water Formulas including Na Jia, 8 Dragon Gate, 8 Shar Killing, and 5 Ghosts
30 Rules for Yang Houses
Castle Gate Theory for Yin and Yang Houses
7 Star Robbery
Master Sam's Yang House examples
Special Flying Star Charts
Combination of Flying Star Numbers
Substitute Stars and their applications
Gua Numbers in Flying Stars and their applications
Year and Month Star Influences at Entrance
Selection of Auspicious Floors in a Building
Arranging the Dragon (3 Star Formula)
Great Sun Formula
Basic steps in performing a Feng Shui evaluation for Yang Houses
Case Studies: Classical Examples
On-Site Feng Shui Assessment:
On the last day of class, Jen will lead an actual on-site client evaluation on how to properly perform a traditional Classical Feng Shui assessment. Students are encouraged to own a Luo Pan to participate in the exercise (available for purchase).
Course Fee Includes:
4-day classroom lecture
1-day on-site Feng Shui assessment and evaluation
Course materials, reference guides, and notes
Items Available for Purchase:
Raymond Lo Combined San Yuan San He Luo Pan (compass) – $400
Books by Grand Master Raymond Lo
Jen's book, The First Guidebook for Feng Shui Enthusiasts, also available on Amazon.
Cancellation Policy:
Deposits will be applied toward tuition balance.
Deposits are fully refundable if cancelled 30 days or more prior to the event date.
No refunds will be issued less than 30 days before class begins. Students have the option to roll any remitted payments to the next available class.
Click here to learn more about your instructor, Master Jen Stone.