I Ching Divination Training Class
Toronto, Canada | Venue: Yorkville Conference Center
Dates: April 27-28, 2020 | Tuition: $900
NOTE: Pre-requisites must be satisfied before students are eligible to attend the 2-day course. All students must have attended and completed the BaZi – Four Pillars of Destiny training program from the Raymond Lo School of Feng Shui & Destiny. No exceptions will be made for BaZi courses completed from other schools.
Program Description: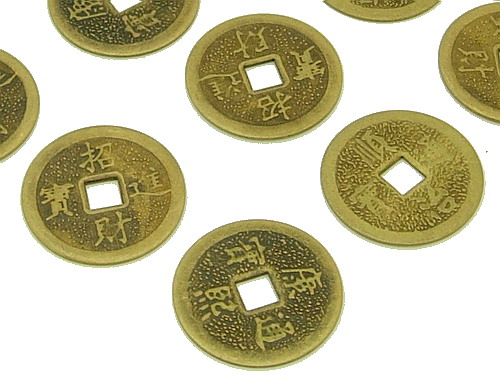 The 2-day I Ching Divination class is designed to introduce the King Wen Oracle system that will allow students to learn the history and technique to manually set up I Ching hexagrams to make forecasts and predictions. Furthermore, the class will also decipher the difference between professional I Ching (King Wen) and academic I Ching (The Book of Changes).
The syllabus is faithful to the teachings of Grand Master Raymond Lo and the Raymond Lo School of Feng Shui and Destiny in Hong Kong.
After successfully completing the program, students will receive a Certificate of Completion, signed by Jen Stone and Grand Master Raymond Lo on behalf of the Raymond Lo School of Feng Shui and Destiny (Hong Kong). The certificate is also recognized by the International Feng Shui Association (Singapore).
All students are eligible to participate in the Feng Shui Advanced Program for those interested in continuing their studies.
Course Fee Includes:
2-day classroom lecture
Course materials, reference guides, and notes
3 Chinese coins
Books Available for Purchase:
Thousand Year Calendar by Grand Master Raymond Lo – $40
I Ching Divination by Grand Master Raymond Lo – $60
Cancellation Policy:
Deposits will be applied toward tuition balance.
Deposits are fully refundable if cancelled 30 days or more prior to the event date.
No refunds will be issued less than 30 days before class begins. Students have the option to roll any remitted payments to the next available class.
Click here to learn more about your instructor, Master Jen Stone.
Register below:
Class Registration
To register for a class or workshop, please fill out the registration form.
Curriculum
Background and brief history of I Ching
Difference between fortune-tellers I Ching (King Wen Oracle) and academic I Ching (Book of Change)
The making of the 8 Trigrams from Tai Chi
In depth understanding of the 8 Trigrams and their meanings
The 64 Hexagrams
The early Divination practices
Different practice to obtain the Hexagram – the Yellow stalk
Plum Blossom Oracle
Casting 3 coins to get a Hexagram
How to formulate a clear and specific question
Procedures to carry out a I Ching Divination
Using the Hsia calendar – Heavenly stems and Earthly Branches
The clash and combine relationship of Earthly Branches
King Wen's System – labeling a Hexagram
Steps of Labeling a Hexagram:
Subject and Object lines
Labeling the 12 Earthly Branches
Labeling the 5 aspects – Money, Power, Intelligence, Colleagues, Resources
In depth understanding of the 5 aspects
Labeling the 6 animals
How to find the Void Elements
Key elements, 2nd Key elements, unfavorable elements, and 2nd unfavorable elements
Hidden elements
Evaluating the strength between Subject and Object lines
How to interpret active lines and resultant lines
Practical examples