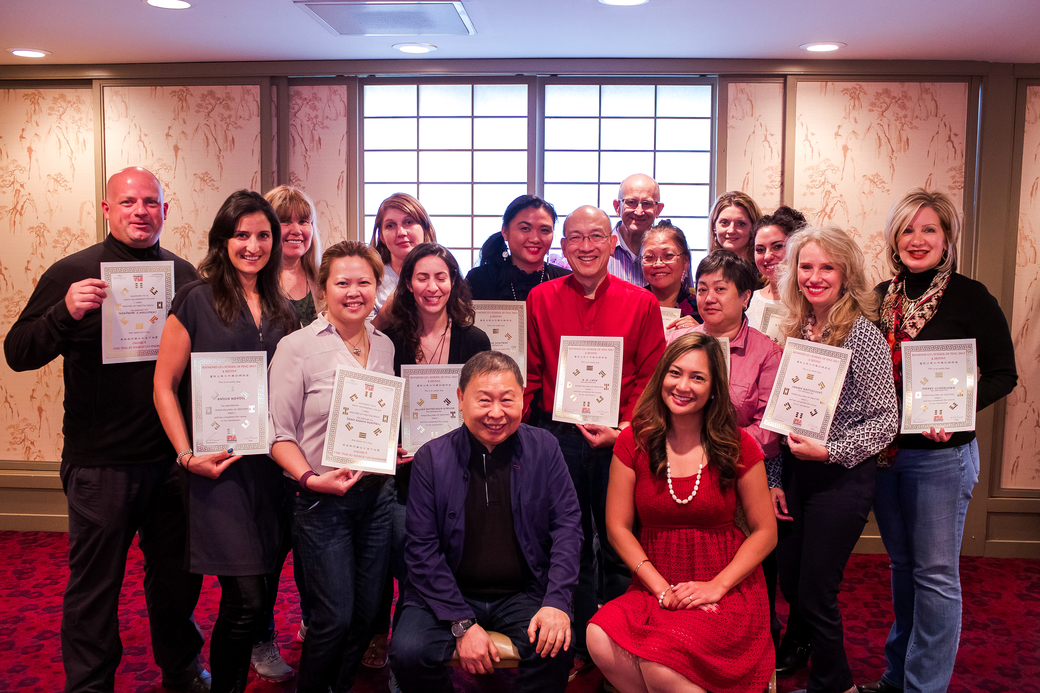 Student Testimonials: 5-Day Feng Shui and BaZi Training Program for the Raymond Lo School of Feng Shui & Destiny
"A true classical feng shui course taught by a master who is not only knowledgeable but is also a very capable teacher. An investment for all those who want to be a classical feng shui practitioner!" – Samira Hasan, Miami, FL
"As an acupuncturist, BaZi is giving me an extra essential layer of knowledge and insight to my patients' and loved ones' health! Thank you for everything and I can't wait for the next course." – Natalie Jiaravanont, Los Angeles, CA
"I've attended numerous workshops over the years, Raymond Lo School of Feng Shui & Destiny is far superior. Author, presenter, teacher, consultant and mentor, course instructor Master Jen Stone's enthusiasm shined and her professionalism set the standard for any aspiring practitioner. Her depth of knowledge and experience with Classical Feng Shui is unparalleled in the U.S. and I found the training so interesting and valuable, I returned a second time. It was well worth the effort! I was amazed how my understanding of the concepts had grown and I was able to absorb the content from a new and richer perspective. I am grateful to Grand Master Raymond Lo and Master Jen Stone for their generosity and look forward to continuing my training with them in the near future."   – Angela Williams, Cincinnati, OH
"Learning BaZi with Jen was such a delightful experience. The pace was good especially for a novice for like me! Jen has such a great teaching style. Theory was laid out, lesson taught, then practical work to reinforce the concepts learned. Jen really made Master Raymond Lo's "The Old Secret" come alive! Thank you! Course was really invaluable for me to understand how to interact with the people in my life!" – Betty Telo, Toronto, Canada
" Jen's BaZi class was very fun and a lot to learn in 5 days. Learning this knowledge will allow me to help a lot of people in my industry. It also helps me navigate the ups and downs of my own destiny. Can't wait to learn more and share the transformation stories!" – Claudia Hernandez, West Covina, CA
"After 5 days of intensive training under the guidance of Master Jen Stone, I know, without a doubt, the feng shui knowledge I received is priceless. The way this course is structured makes clarity out of an otherwise difficult subject to understand. Jen is very patient, articulate, and is very passionate about what she teaches as evidenced in how she presents her case studies. Anyone seeking the true classical feng shui teaching should take this course with Jen who represents the great Grand Master Raymond Lo." – Eric Lam, Architect, New York, NY
"I am so grateful that I found the Raymond Lo School of Feng Shui and Destiny! I was a BTB Feng Shui practitioner looking to transition to using an authentic and classical approach. I highly recommend this program for professionals and enthusiasts alike. The course is very well organized and expertly taught by Jen. The training provided by this school is invaluable and I am excited to continue my classical Feng Shui education with them." — Ashley Peacock, New York, NY
"I would like to take this opportunity to thank Jen, not only as a student in the course but also as an individual who found this training to be life changing. This session was instrumental in my realizing how important a full week of learning is for this topic. One can always read a book but practicing and thinking through the challenges in a sharing and caring environment can't be beat. I feel privileged to have met so many dynamic people and my fellow students. Loved the collegial environment and the professionalism for our teacher." –– Joan Porcaro, Vancouver, WA
"When I signed up for the course for FengShui with Jen, I came into the class expecting to change my life the minute I finished. And at the end of 5 days I have to say it did just that!!! Not only was the course insightful, it changed the way I viewed the world around me… I was more open and understanding of the environment and the people around me. Jen touched my heart in a way that I cannot explain. Her teaching style was absolutely phenomenal. We went through some case studies of the houses that she consulted for and her passion to 'heal' the home using her extra-ordinary 'empath' skills with her clients was so beautiful. The fact that she claimed that this profession is like one of a 'doctor' will stay with me forever. I am so glad I chose to do this course with Jen. I would recommend this course to anyone with a passion to learn and a reason to believe – trust me – it will do just that!" – Reena Mohan, Dubai, UAE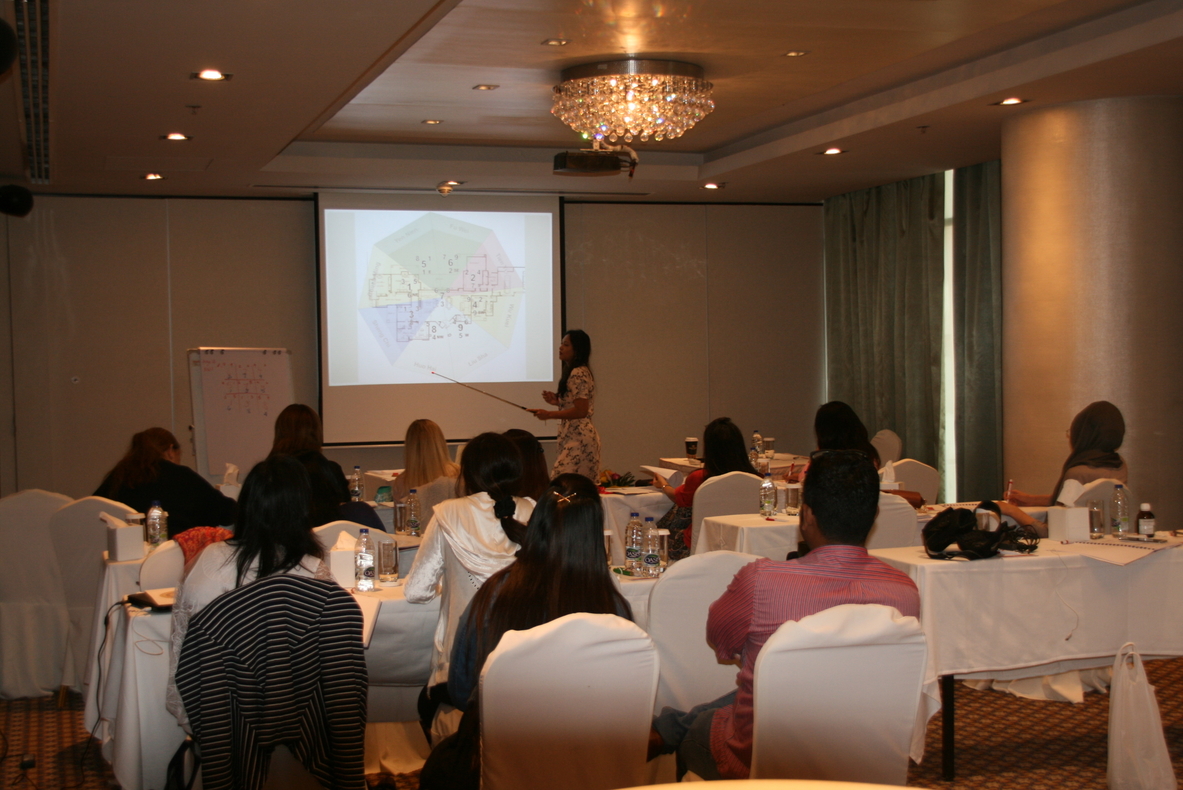 "When searching for a Feng Shui School, as there are so many, I wanted the most authentic school to the traditional feng shui that I could find.  I chose Jen because she teaches just that!  There are no surprise extra costs other than the few books of Master Lo's on this course which is a refreshing change. Jen's own book was a great read pre-course, which gives you the foundation in readiness for your course. I traveled from England to New York for this course as the course isn't yet offered here.  It was totally worth the money that I invested, as there are courses that cost so much more with a lot less content.  The course days were intense and Jen is very generous with her teaching and information.  Jen has a warm and welcoming manner and is a patient and kind teacher. Her passion for her work really shines through making the subject fascinating and exciting!  I didn't want it to end, what a fantastic week!! If you are serious or just interested in Feng Shui, there really isn't anywhere else I would recommend, as I have researched the world for courses! The Raymond Lo's School is good ole school with a high teaching standard, which is a rarity in this day and age." – Tina Fu-Chan, Manchester, UK
"I chose the Raymond Lo School of Feng Shui & Destiny mostly because of the teacher, Jen Stone. After speaking with her, I knew how important it is to have a really good teacher. I knew in my first conversation with Jen that we were going to be a perfect fit, working with GM Raymond and his extensive years of knowledge and wisdom, that Jen could share that and teach all of that with me, too." – Debby Schneider, Scottsdale, AZ
"I took Jen's Feng Shui class in Scottsdale in November 2017.  The class materials were well written and the pace of the class was perfect for the level of study.  Jen is able to articulate and explain concepts in a clear and easy to understand way.  The class was further supplemented by onsite field exercises and study to apply and reinforce the materials covered in the class.  I highly recommend Jen's Feng Shui Class." — Leo Lou, Alberta, Canada
"Jen's class was the third (and final) feng shui class I took and I cannot recommend it enough.  She is able to present the information on a potentially complex subject in a clear, understandable and fun way.  I've tried all the feng shui cures on myself and over time, the energy has just gotten better and better.  I've learned so much from Jen and am so glad that I have this incredible, valuable tool called feng shui." — Becky Hsiao, Los Angeles, CA
"I have taken many classes from Jen Stone in San Francisco and she has the ultimate gift of explaining and teaching an ancient art that is completely complicated.  Jen explains concepts and demonstrates skill that makes the study of Feng Shui understandable, applicable and even fun.  Jen is so kind and approachable, she has an endless reservoir of patience. Please, do yourself a favor and look no further for a Feng Shui Master.  You have found the Master in Jen Stone." — Beth Schiffman, Redwood City, CA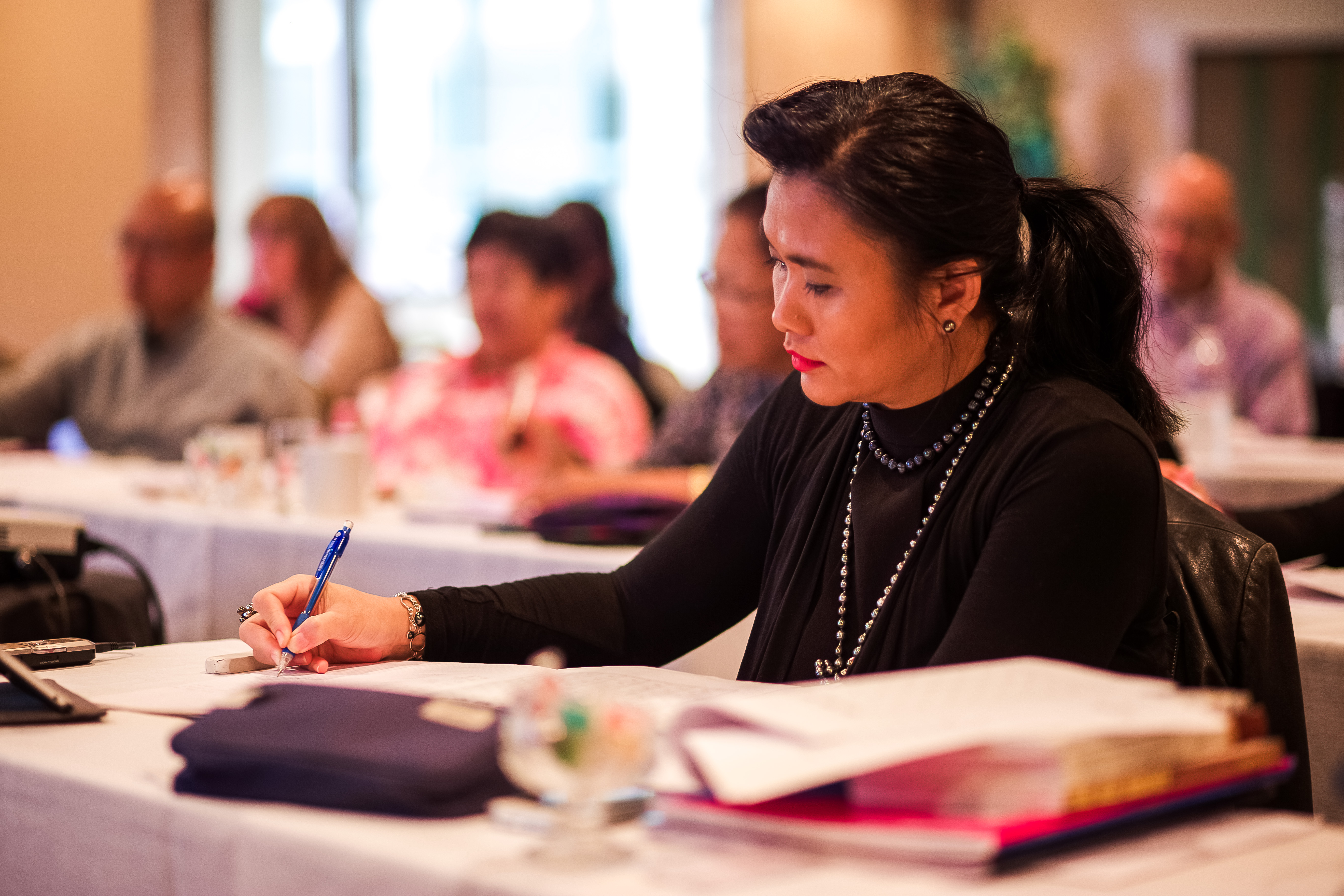 "I studied Feng Shui with Jen Stone in New York and it was the best experience for me. It made a big difference in the way I understand Classical Feng Shui from all the other teachers in the past. Jen is a great teacher. She is patient and always ready to answer any questions to make sure I am always on the right track. I feel so proud to have studied from her and Master Raymond Lo. Very grateful! Please take the Feng Shui class. It will change your life!" – Roxana Salamo, Miami, FL
"I attended Jen's Feng Shui Practitioner course in 2017 in Scottsdale, Arizona. Jen's teaching method is practical and thorough. She ensures students truly understand the fundamental theories by using interesting examples and lots of hands on exercises. I particularly enjoy the onsite case studies on the last day of class, which allow students to apply what they have learnt in a real life setting. If you are passionate about learning Classical Feng Shui, I definitely recommend Jen's class, especially if you want to come out of the class with strong fundamental." — Susen Lee, Toronto, Canada
"Jen is incredibly passionate about her work which is what makes her so talented at what she does! I have taken her Feng Shui courses and BaZi workshops and they're fascinating – so much to learn regarding this ancient practice! I definitely recommend her services whether it be for a personal consult or if you're looking to expand your knowledge on Feng Shui, her training courses are excellent!" – Janin Jane, Phoenix, AZ
"I have been through so many Feng Shui training programs in the past, but the class with Jen was by far the BEST investment! She is honest and straightforward in teaching the authentic knowledge to her students, and does not waste any time sharing nonsense or useless information. I also appreciate her energy in debunking so many misconceptions about Feng Shui. She is my go-to person for everything Feng Shui. I highly recommend to everyone to take her Feng Shui class!" – Donna Dang, Houston, TX
"I had a long trip from Rome to New York to take part in Feng Shui course taught by Jen Stone. My gratitude will be never be enough for how much, in 5 days, she could give me with her passion and accuracy! In her teachings there are all the years of study, practice and research made with eager heart and curiosity by Grand Master Raymond Lo and Jen. Following her classes, I felt close to those men which thousand years ago were looking at the sky and were reading energies around them and, most of all, I felt the great power, and responsibility of helping myself and others. Jen iss a very amazing teacher, always caring and clear in every single way. Therefore, I can affirm that studying Feng Shui with Raymond Lo School is the most wonderful tool of awakening I've ever known and that I really recommend to anyone!" – Federica Sforza, Rome, Italy
"I attended the formal Feng Shui Practitioners Training program in Arizona taught by Jen for the Raymond Lo School of Feng Shui & Destiny in Scottsdale last October 2014. The experience changed my life! The program was very comprehensive, intense, and life-changing and loaded with lots of real-life case studies. It is a wonderful go-to program for anyone interested in learning more about Classical Feng Shui." — Karen Moore, Key West, FL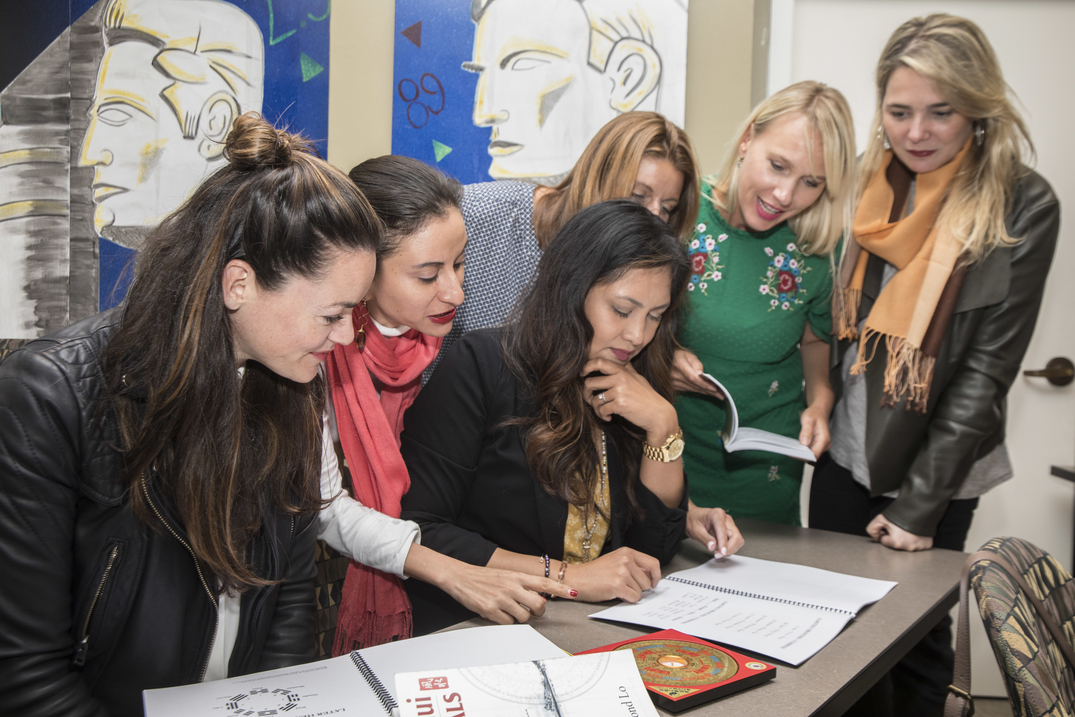 "Jen's feng shui training is wonderful. She really makes sure each students get plenty time to ask questions. The materials are thoroughly taught and emphasis are on the essentials. There are plenty exercises and applications that is often lacking in many training from other schools.  Her passion is shown by her keeping her classes small so that she can guide each student in their study of feng shui if they need more time. Many case studies are explained to show how one applies the feng shui methods. Many other schools teach the materials but they lack the practical emphasis of application. Jen does a superb job in this aspect guiding step by step the methods to do a feng shui audit.
If you want no nonsense info on feng shui, raymond lo's school is your choice. They don't add religion or new age info to the classical method that many other schools do and they teach what they advertise about their course training syllabus unlike some of the other school's i've been to. A key point of the training that is very important in any training is focusing on subject at hand, classical feng shui and how to fish for yourself. Many other schools will fish for you during training wasting time for new students as the repeat students keep asking about their personal issues back to back and distracting teachers away from teaching us 'how to fish'  in the subject of feng shui. Some schools like this (they hold back their trainings) as they want students to rely on the school to keep coming back for their expensive training since they don't know how to fish. Jen does a great job emphasizing 'learning to fish' instead of fishing for her students. You'll be able to fish for yourself after taking jen's course in the raymond lo's school of feng shui. She gives you all the tools you need to do a feng shui audit." — Menging Tang, San Francisco, CA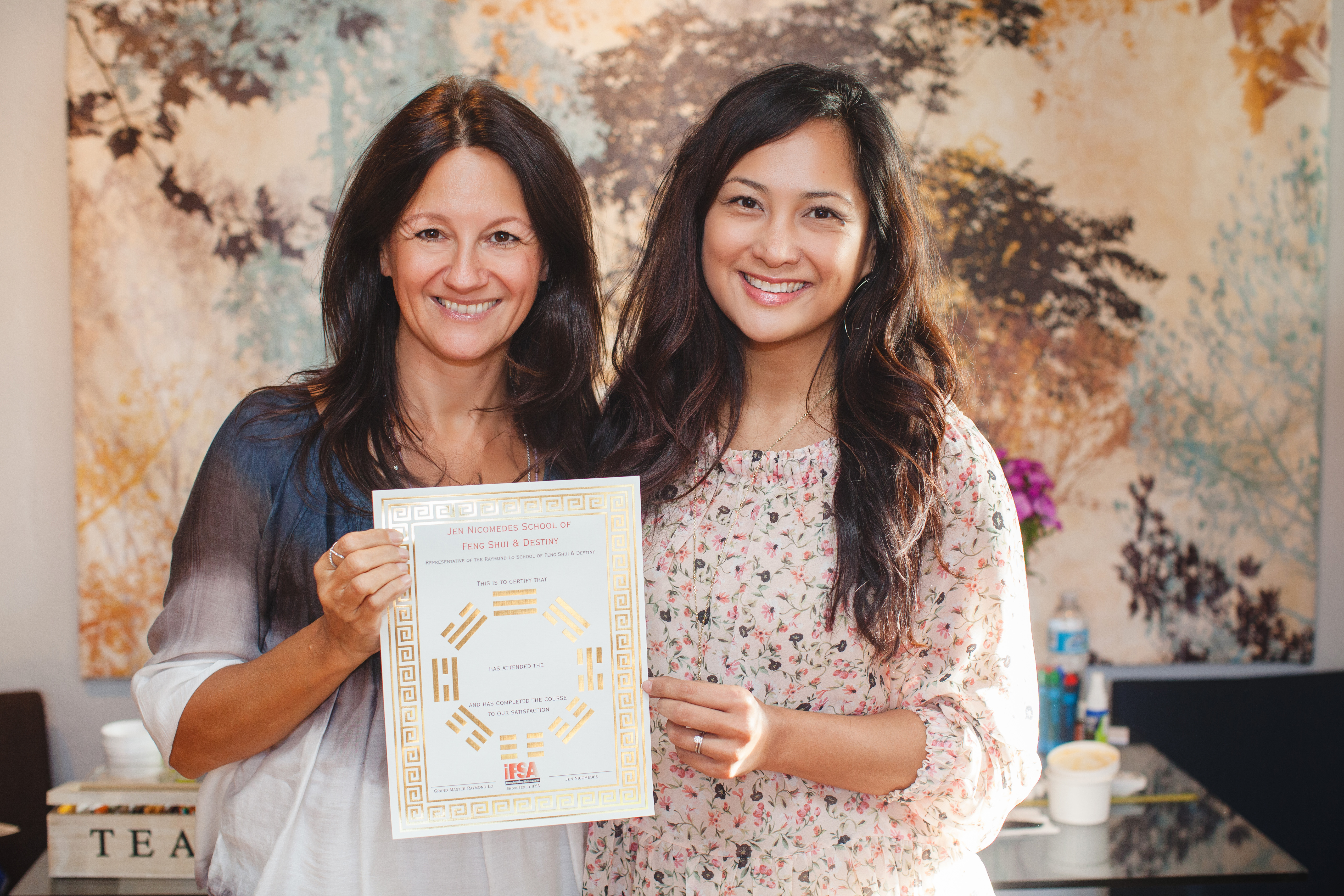 "I was fortunate to find the Feng Shui practitioners course online as there wasn't many attractive schools to choose from. Luckily Jen was teaching in LA even though she is based in Arizona. The material is extensive but Jen simplified it and helped in making it user friendly, although at times may seem confusing. Jen kept her energy high throughout the class even when we the students felt a bit drained from all the materials. Definitely a well worth investment you get superior knowledge around Classical Feng Shui. I will be a returning student to learn more from the other courses being offered." — Guadalupe Galabiz, Los Angeles, CA
"I've studied Feng Shui for several years now and feel like after this intensive 5 day training I have actually learned the "Real" Feng Shui. Jen Stone is a masterful teacher and presented the information in an easily understandable way. I look forward to more classes at Feng Shui by Jen and the Raymond Lo School of Feng Shui & Destiny." — Monita Lynn Baker, Glendale, AZ
"I attended the class in Dubai and really enjoyed it. It helped me understand life and what is going on around me in my space. Thank you so much! I will continue to learn from you!" — Ayman Ahmed Christopher Manyy, Dubai, U.A.E.
"I have been studying Feng Shui for about 5 years now and I am very attractive to the classical approach. I had actually heard of the Raymond Lo school through other teachers. That kind of notoriety was really important to me because I want the most authentic information that I could learn and pass that on to other people.  Jen is a terrific instructor. She is caring, warm, genuinely interested in making sure you have accurate, detailed information. And she's honest in her delivery in sharing with you this ancient knowledge so that you can be effective in your Feng Shui practice." – Jillian Rothschild-Scholar, Phoenix, AZ
"The event turned out to be better than I expected. I knew it was going to be a positive experience just from viewing Feng Shui by Jen's website. I felt that the presentation was a little fast due to the amount of information Jen taught. However, Master Jen really went above and beyond to teach her students, she has a real passion in sharing her gift. Not once did I have the impression that it was about the money for Jen. She repeatably tried to ensure her students understood the difference between Feng Shui and Black Hat. I hope to attend Jen's classes in the future. I highly recommend the class!" — Veronica Cloud, El Paso, TX
"I am so happy to have taken the Feng Shui course and learn the truth about Feng Shui. I feel this is the right way to learn and educate Feng Shui beginners. Before the class, I didn't know much about it, and even had my own preconceptions and ideas. But now, I feel this information will be helpful in my life and also feel more confident applying it the correct way!" – Carmen Fernandez, Miami, FL