BaZi Four Pillars of Destiny Training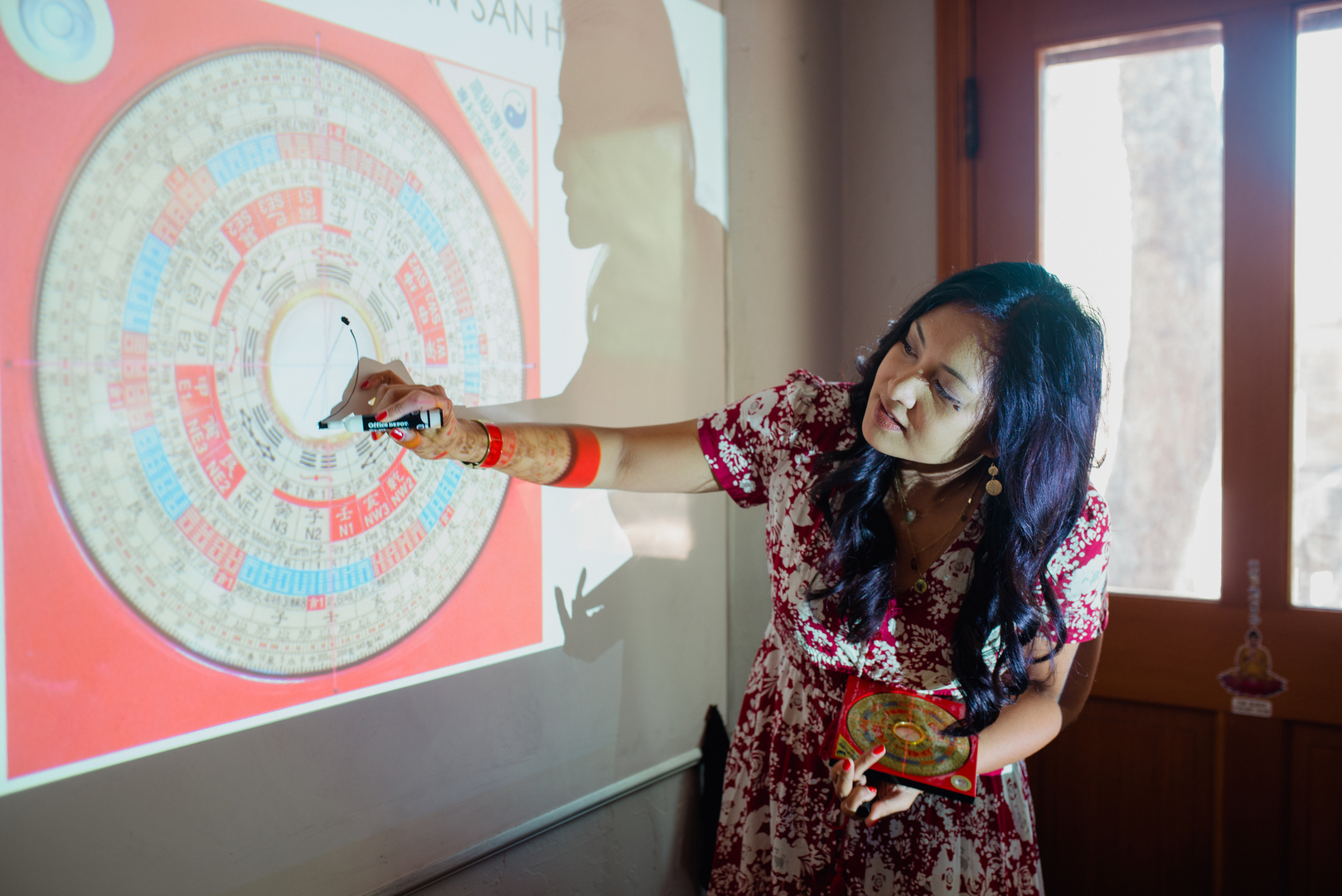 "Since I discovered feng shui back in the 80s, I was fascinated by its clear logic and power to create harmony and prosperity in our lives. Because I became so eager to spread this knowledge around the world to benefit people of different races, background, and culture, I have designed an effective training program since 1992 to help foreign students acquire the knowledge and to become high standard consultants.
I am so glad to have found the very talented Jen Nicomedes [Stone] to train with me and she is able to help me achieve this goal in the USA. Jen is very capable of teaching the authentic knowledge of classical feng shui and conducting my program for people who are interested in understanding this knowledge to become a good standard practitioner.
I very much look forward to Jen's success in establishing my Feng Shui Practitioners training program in the USA, and I wholeheartedly congratulate you for enrolling in Jen's class." – Grand Master Raymond Lo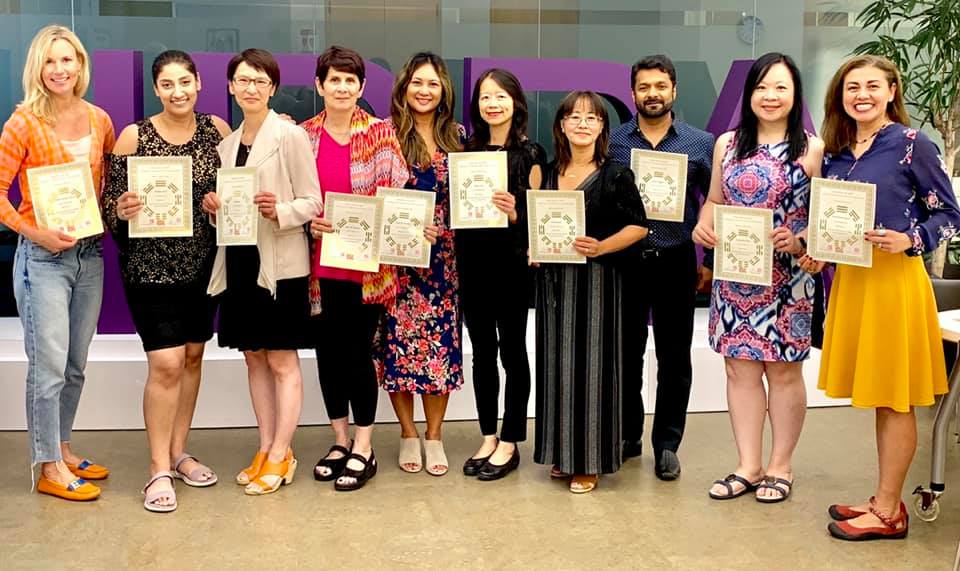 Program Description:
The 5-day BaZi (Destiny) Practitioners Course is designed to introduce Four Pillars of Destiny, the authentic practice of the Eastern tradition that originated from Ancient China. The program highlights the history, background, and techniques to analyze a person's fortune based on his/her birthday, as well as understanding the timing of important life events.
Students will be able to manually set up a BaZi chart and perform an analysis to decipher a person's luck cycle, including aspects related to career and money, marriage and relationship, and health.
The syllabus is faithful to the teachings of Grand Master Raymond Lo and the Raymond Lo School of Feng Shui and Destiny in Hong Kong.
After successfully completing the program, students will receive a Certificate of Completion, signed by Jen Stone and Grand Master Raymond Lo on behalf of the Raymond Lo School of Feng Shui and Destiny (Hong Kong). The certificate is also recognized by the International Feng Shui Association (Singapore).
All students are eligible to participate in the Feng Shui Advanced Program for those interested in continuing their studies.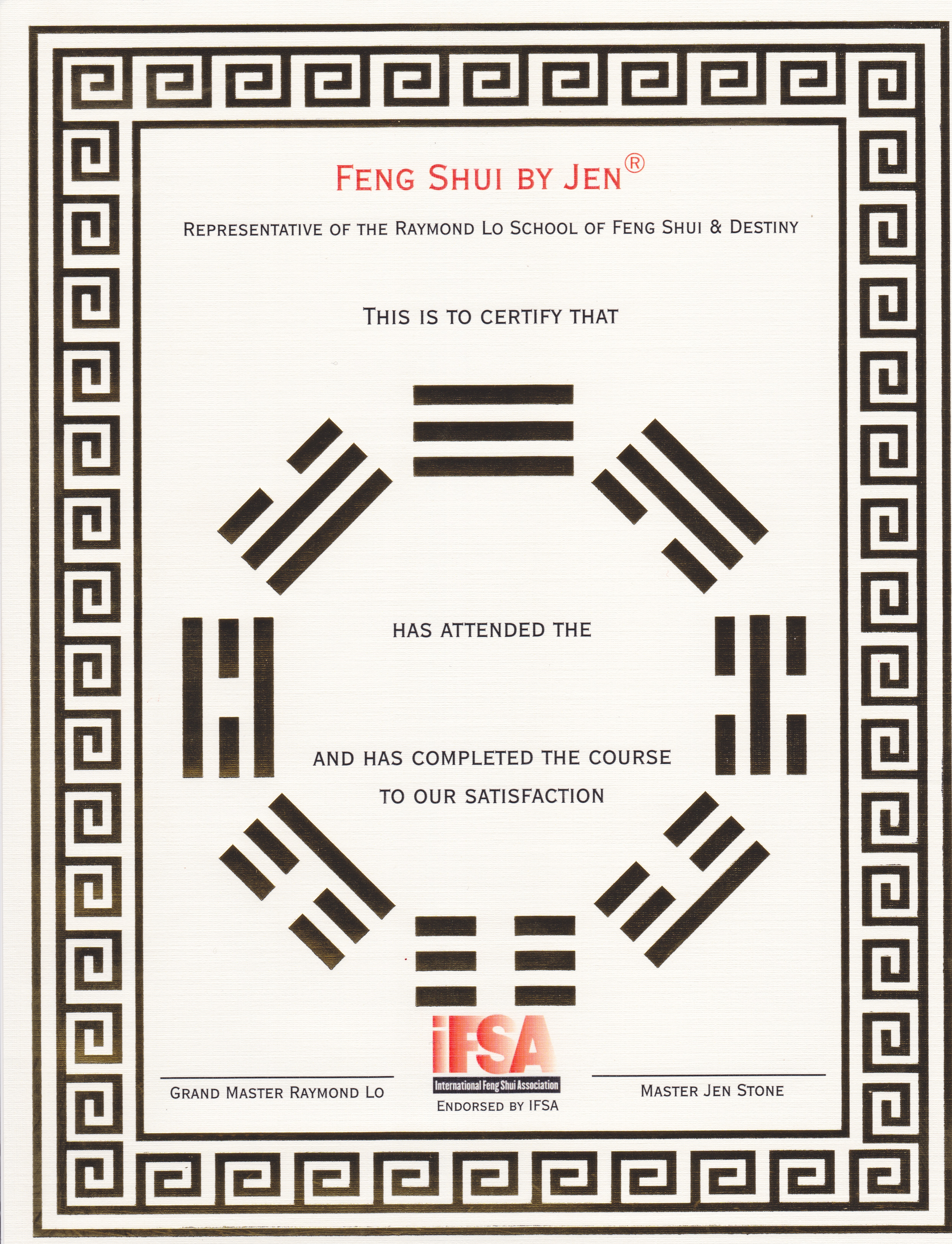 Audience:
This program is suitable to all levels. No pre-requisites requires.
BaZi Part 1 Curriculum:
What is BaZi Four Pillars of Destiny
Chinese cosmology, Yin and Yang, 5 Elements
Chinese calendar (Hsia) system and seasonal effects
Heavenly Stems and Earthly Branches
How to make yearly forecasts based on Hsia Calendar
How to use the Ten Thousand Year Calendar to convert birthdays into Four Pillars
How to find the Hour Pillar
How to find the Luck Pillars
Basic interpretations: the 5 aspects of life – Money, Power, Intelligence, Resources, and Friends; and human relationships
Simple destiny analysis step-by-step
How to decide self-element strength (weak or strong)
How to decide favorable and unfavorable elements
Examine basic outlook and nature of a person
Examine career directions
Examine the ups and downs of the Luck cycles
Examine family background
Examine different relatives in life: father, mother, children, spouse, siblings
In depth study of Heavenly Stems and Earthly Branches
Clashes and combine of Earthly Branches
Clashes and combine of Heavenly Stems
In depth study of the 5 aspects of life
Special category: Follow the Leader
Special topics: health and marriage
Practical examples and group exercises
BaZi Part 2 Curriculum:
Introduction: Tzu Ping – balancing the water
Five Tiger Chasing Month
Five Rat Chasing Hour
House of Conception
House of Life
Hidden Heavenly Stems inside Earthly Branches
12 cyclical position of elements
Clash and combine relationships
Penalty relationship
Understanding yin and yang of elements
Symbolic Stars: Flower of Romance, Nobleman, Star of Arts, 3 Shars, Death Angel, Heavenly Star of Virtue, Academic Star, Traveling Star, Yang Edge, Month Star of Virtue, Lonely Star
Basic face reading: houses of the face, face and age, ear, forehead, eyebrows, eyes, nose, and lips
Practical examples and group exercises
Course Fee Includes:
5-day classroom lecture
Course materials, reference guides, and notes
Items Available for Purchase:
Thousand Year Calendar by Grand Master Raymond Lo – $48
Old Secret by Grand Master Raymond Lo – $68
Cancellation Policy:
Deposits will be applied toward tuition balance.
Deposits are fully refundable if cancelled 30 days or more prior to the event date.
No refunds will be issued less than 30 days before class begins. Students have the option to roll any remitted payments to the next available class.
Class Registration
To register for a class or workshop, please fill out the registration form.