"Perseverance, secret of all triumphs." – Victor Hugo
The Dog Year will definitely not go gently into the night! December was a wretched month. The stock market took a beating, Mama Nature went fierce, and Donald Trump…well, American politics was at center stage again, along with British Prime Minister Theresa May (who almost got ousted). The year also did not go well for a few other notable folks like Mark Zuckerburg, Elon Musk, Mohammed bin Salman, Sundar Pichai, Ariana Grande, and farmers! Did you know, every year in Japan, the general public chooses a Chinese character that defines the last 12 months? And as you would have it, the Chinese character they chose for 2018 was "disaster."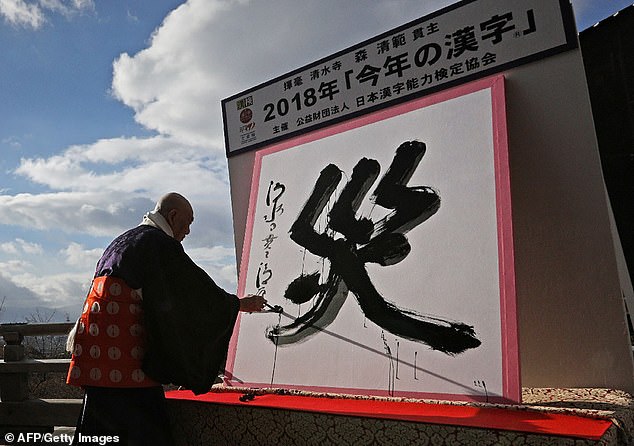 Seihan Mori, master of the ancient Kiyomizu temple in Kyoto, wrote the Chinese character for 'disaster' on a huge white panel with an ink-soaked calligraphy brush.
You don't necessarily have to look at this in a negative light. In fact, there's a ring of truth around it. As previously predicted, the Dog Year was marred by immense turbulence. The whiplash-like effect had everyone—and everything—shaking and moving. Literally. The earthquakes, volcanic eruptions, and fire disasters are only but a few reminders that even Mother Nature flows with the energy of the year. In turn, how did these "disasters" manifest in your own personal life? What kinds of "earthquakes" rocked your world this past year? Did you take advantage of these cause-and-effect events to make healthier, wiser choices? Are you better because of it?
As we begin the New Year, one most likely can use this time to reflect on the past 12 months, to evaluate lessons learned so that one can adjust her sails. Isn't that the beauty of life anyway? It is indeed a very human thing to desire the constant flow of good energy and perpetual highs. The aim to keep a strong and healthy body, to cultivate meaningful relationships, to live a purposeful life, and to dream of a more peaceful world requires a persistent and impassioned heart to see the world and those around us in a better and more positive light, especially when things seem bleak. You see how the configuration of the Yin and Yang can be fully appreciated because love arises from hate, light pierces through darkness, triumphs emerge from failures.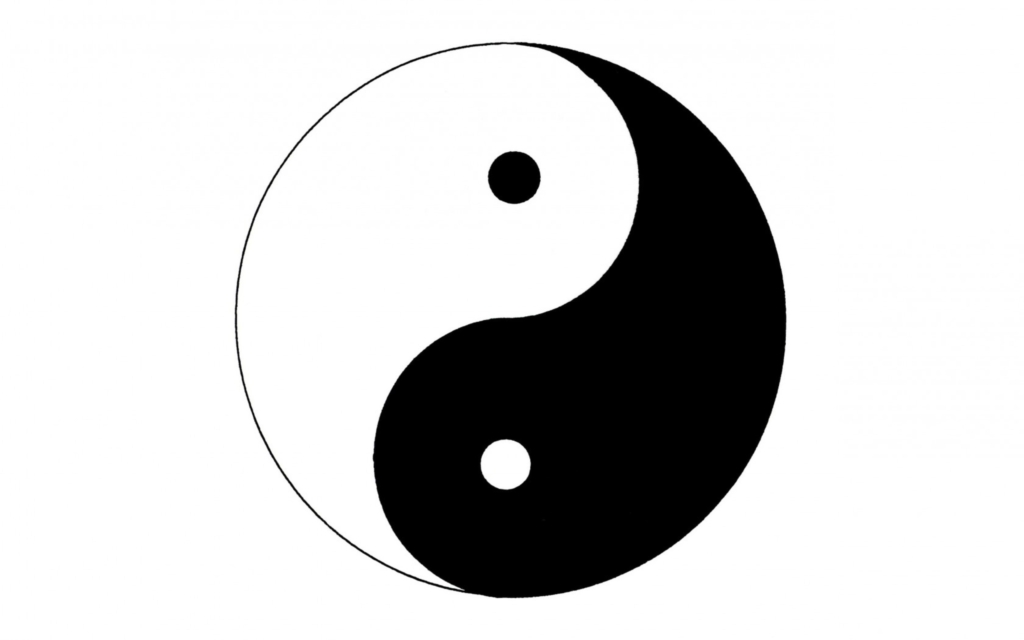 This past year, we have been asked to be more courageous in our convictions. I encourage you to take inventory of all your progress and achievements, no matter how small or trivial you think they may be. I believe every heartfelt effort that leads to a more authentic self is a major win.
And so, we begin with January. But alas! January still belongs to the Dog Year. It ain't over just yet.
According to the Chinese Hsia calendar, January is the Ox month and it represents the final month of the calendar system. Even though our Gregorian calendar marks January 1 as the start of the New Year, energetically speaking, many people even claim they haven't quite shaken off the last year. The remnants can still be felt in January.
With that said, the word I offer to you this month is "perseverance," because the Ox month will give us one last jolt.
Meaning of the Elements
~ The Elements this month are Yin Wood Ox ~
The Ox
The Ox, also an Earth Element, is the last celestial animal that belongs to the winter season. It is called Winter Earth, colder than the Dog because the Fire Element is totally and absolutely absent. All throughout the Dog month (October), I was carefully tracking the days to gauge how serious the upcoming Ox month would be. I wanted to be super-duper optimistic, but the Elements had other plans. Taking a look at the economy, here were the largest daily point losses:
Oct. 10 (Pig day) -831.83 points (tell-tale sign for this upcoming Pig Year)
Oct. 24 (Ox day) -608.01 points (tell-tale sign for this Ox month)
The market rebounded on Oct. 16 (Snake day) because this was a FIRE day. Get it? Fire means gains, Water means losses. Read more about the Five Elements and the stock market HERE.
In other events, starting on Oct. 24 (Ox day), the U.S. reported 3 hate crimes within 72 hours, including the Pittsburgh synagogue massacre and the mail bombs targeting prominent Democrats.
After watching these patterns, I could not discount the strength of the Ox. It has a clear and direct relationship with the Dog Element, especially since it also helps to form an Earth Penalty string (see more below). This is why January will still feel like a volatile month.
Yin Wood
The Heavenly Stem is Yin Wood, representing a flower. There will be a craving for beauty and creativity. Yin Wood, with its flexible nature, normally flows easefully wherever the wind blows. Unfortunately, Yin Wood and the Ox (Yin Earth) are paired up in a destructive relationship, so the flexible nature of the flower won't be as apparent or gentle. The Earth Element sitting on the bottom is frail and unstable because Wood conquers Earth; we are already witnessing the impact of this volatile Earth energy, with Earth-related disasters in Indonesia and more volcanic activity being monitored throughout the world.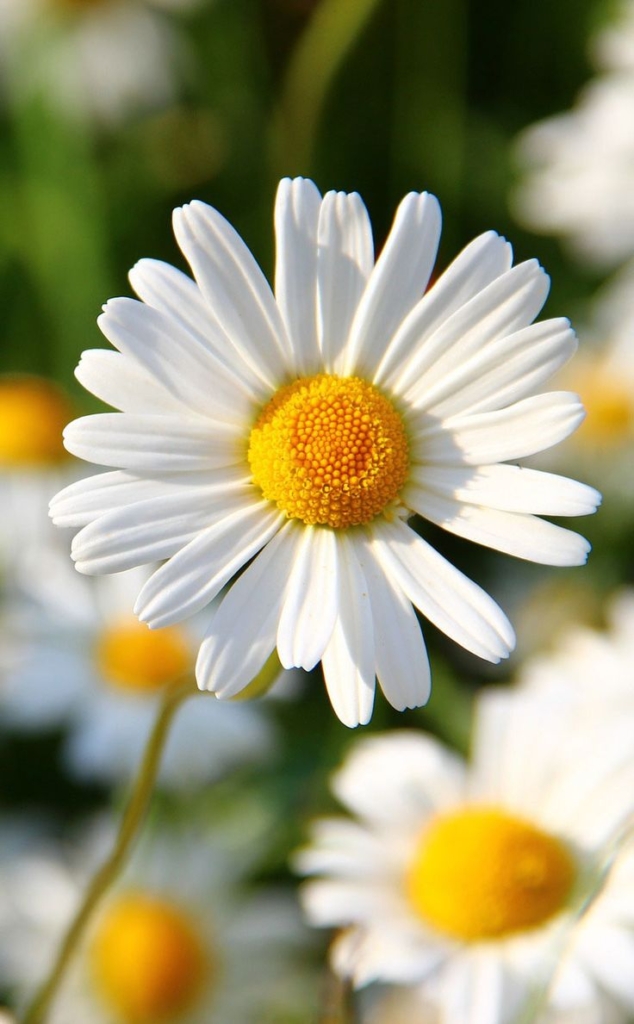 If your Day Master or Self Element is Yin Wood, then you exhibit qualities of a flower. Or grass. I added grass because grass always springs back to life. You exhibit the innate ability to persevere, which is fitting for this month's theme. You're resilient and beautiful, creative-minded, and charming. I often say that Yin Wood closely resembles the throat chakra; I've seen it enough with my own clients to make that association. When a Yin Wood person is in balance, they are like a songbird—articulate, flexible and fluid, and above all, authentic. On the other hand, an out-of-balance Yin Wood person tends to lose the power of their voice. Their ability to speak their truth and be candid is temporarily halted, making them feel insecure and inauthentic. That is why there is a certain beautiful frailty to a Yin Wood person, so very different from its Yang Wood (tree) counterpart. Their desire to be seen, heard, and acknowledged is the fuel for their strength. They want to be appreciated and revered. Give them these essentials and a Yin Wood person can spring into immense power. Princess Diana was a Yin Wood lady, and to me, she epitomizes this element. While she was often seen as a vulnerable, sensitive woman, she was also insecure and suffered from low self-esteem. No matter, she made a lasting impression to those who knew her and the world that followed her life.
Famous Yin Wood ladies: Princess Diana, Nicole Kidman, Madonna, Julia Roberts, Coco Chanel, Malala, Amy Winehouse, Betty White, Charlize Theron, Christina Aguilera, Jessica Biel, Yoko Ono, Lynda Carter, Queen Noor, Brooke Shields, Mary Tyler Moore, Emma Stone.
Famous Yin Wood Gents: Justin Timberlake, Bill Clinton, Brad Pitt, Prince William, Mick Jaggar, John Travolta, John Lennon, Jerry Seinfeld, John Wayne, Tom Hardy, River Phoenix, Neil Degrasse Tyson, Ewan McGregor, Yves Saint Laurent, Jack Black, Hugh Jackman.
BaZi
Clash
This month, you are under clash if you were born in the year of the Goat (1919, 1931, 1943, 1955, 1967, 1979, 1991, 2003, 2013). But the Goat Element is not confined to the Year alone.
You are also under clash if the Goat appears in your Day Pillars. This is harder to calculate unless you know your Chinese BaZi chart (click HERE to get a copy of your Chinese birth chart). The Goat can also appear in your Month Pillar (July 7 – August 7) or Hour Pillar (1pm to 3pm local time).
As per usual, if this is a clash month, take note of the following to avoid any major mishaps:
Carry a jade pendant of Rat in your keychain or inside your purse.
Get comfortable with change. Adjusting your attitude to the prospect of change will instill a sense of control, perspective, and appreciation. Remember, change is what creates events in our lives. Therefore, you can proactively identify what areas in your life need adjustments. This is important.
Take care of the Feng Shui of your home, particularly where you sleep. If the month star has an adverse effect in your bedroom, this could provoke restless sleep, sickness and ailments, relationship misunderstandings and conflict, etc. See the Feng Shui write-up below. Click HERE to inquire about getting a Feng Shui consultation.
Know that plans do and will change, so don't get bogged down if the outcome is not what you expected.
Travel more this month, even if you just take quick, mini weekend trips.
Get out of the house more often because the stars are not aligned for hibernating. Busy is the theme of the month.
Break up or change up your routine, especially if the routine feels stagnant and boring.
Be more mindful of your driving behaviors as you could be more susceptible to accidents and mishaps.
Take better care of your health and well-being so your mind and body are in excellent shape to handle whatever stress and discomfort that may arise.
If the clash is in your Day Pillar and you are in a relationship, be more patient and forgiving, and more gentle and clear in your communication and delivery. Creating healthy spaces or boundaries between you two is also ideal, so as not to exaggerate small quarrels into larger arguments.
You can read more about clash HERE.
Penalty
For those who already have an Earth Penalty connection because of the Dog Year, pay attention.
The Earth Penalty will spring to life again because the three Animal Signs come together:
Ox, Goat, and Dog.
This means that if your BaZi chart already contains any one combination of these, then the 2018 Dog Year coupled with the Ox month will activate this Penalty for the next 30 days. This is particularly precarious for those whose charts also do NOT favor the Earth Element, especially if your Day Master is Strong Earth, Strong Metal, or Weak Water.
No matter where you are in life, who you are, what you are doing, or how old you are, your physical, emotional, and spiritual health is the single most important priority now because this extreme imbalance can create sickness and burdensome troubles.
People in trouble this month with the Earth Penalty: Donald Trump, Queen Elizabeth, Julia Roberts, Emma Stone, Monica Lewinsky, Meryl Streep, J.K. Rowling, Malala Yousafzai.
You can read more about penalty HERE.
Schedule your BaZi so you can navigate the rest of the year with ease and success!
Flying Star Feng Shui
This month 3 takes the Center Palace (January 5 – February 4). Here is your monthly Feng Shui to-do: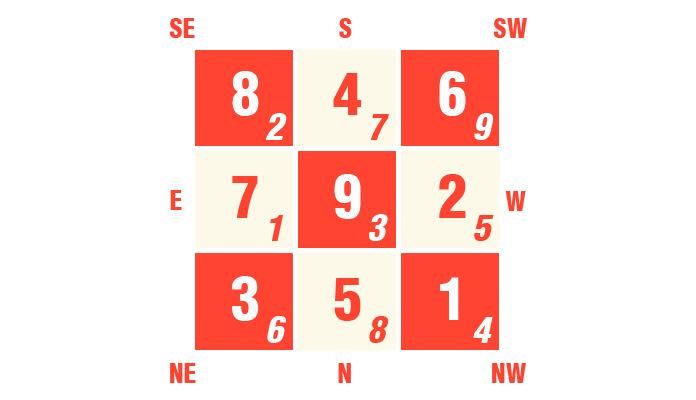 Cure or Suppress Negative Stars:
West Sector (2,5) = 6 metal rod wind chimes (Metal Element). This is a very, very sensitive area because of the 2,5 combination. The Month Star 5 will join us and aggravate the Sickness energy. Be careful if this is your bedroom, kitchen, or main door.
Southeast Sector (8,2) = 6 metal coins (Metal Element)
Center Sector (9,3) = Red Envelope (Fire Element). I don't anticipate this to be too serious because 3 (Wood) can support Prosperous Star 9 (Fire).
Northwest Sector (1,4) = Red Envelope (Fire Element). This could affect your relationship area particularly if this is your home office or bedroom. Prosperous Star 1 (Water) will enhance and disturb negative Star 4 (Wood).
Northeast Sector (3,6) = 3 Bamboos (Wood). The Flying Star combination are in a fighting position so be careful of legal troubles and/or upper respiratory problems including skin and tooth diseases.
South Sector (4,7) = 3 Bamboos (Wood). Same as the NE; however, this can instigate scandal, controversy, or unflattering public relations.
NONE of the positive annual stars 8, 9, 1 are useful this month, with special focus noted in the North Sector because 5,8 will join up. Do not activate any of the positive stars this month.
Note: You can click on the links related to cure items above to learn more.
Upcoming Events:
Our 6th annual Chinese New Year Talk will take place in January! For the second year in a row, we will also make this talk available on video. Please pre-register HERE.
Our 2019 class roster is now available with more classes being added. Click HERE to see them all.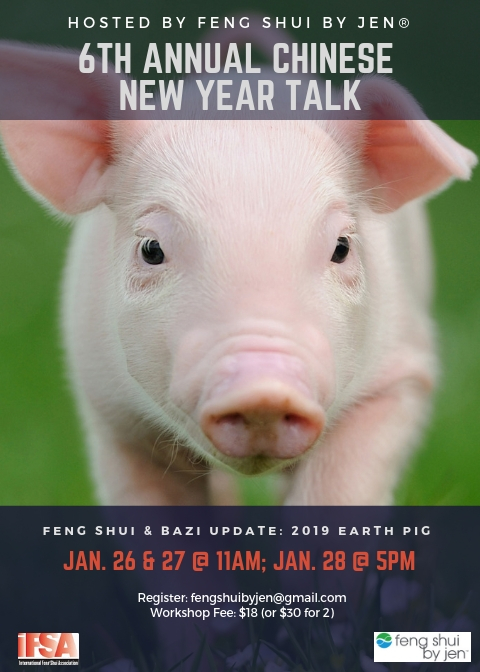 Copyright © 2018 | Feng Shui by Jen LLC | All Rights Reserved | Materials may not be copied, translated, or distributed without prior written consent.