5 Reasons Why You Should Learn Classical Feng Shui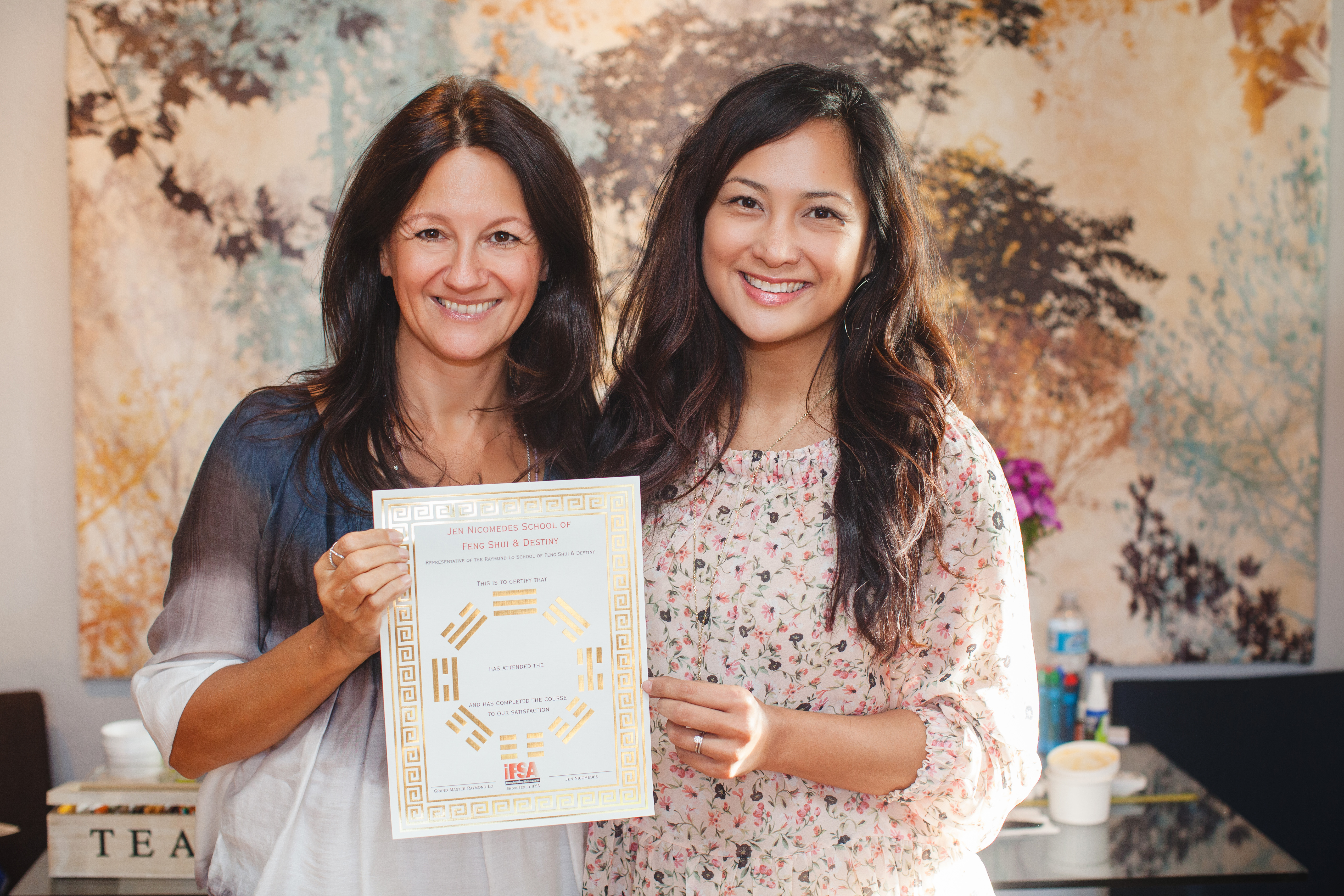 As a classically trained Feng Shui consultant and the only authorized teacher for the Raymond Lo School of Feng Shui & Destiny, I have certainly seen firsthand the rise of Feng Shui in our Western culture. For that reason, the demand to learn more about it has given this ancient practice a fresh face and renewed enthusiasm.
While the primary reason for this "movement" cannot be pinpointed to a single phenomenon, it can, however, be attributed to a combination of Eastern influence and our Western curiosity.
Today, you can find many non-Chinese practitioners offering Feng Shui services and training programs that are taught in English. Feng Shui 風水 – once thought to be attainable only in Asia and predominantly practiced by Chinese – is now becoming more accessible and available to anyone who has a curious mind and a willingness to embark on this exciting journey.
And so, I have listed 5 reasons why you should join the movement and learn this amazing knowledge, too.
1. Feng Shui Can Help You Manage Your Personal Luck.
Traditional Feng Shui incorporates BaZi or Four Pillars of Destiny, which is another layer of discipline that examines your birthday to understand your personal luck cycles. When you understand the luck cycles of the people inhabiting the space, you can use this information to prioritize the Feng Shui of the home or office. In this regard, it makes for a more powerful and comprehensive assessment that merges the energies of both people and space.
2. Feng Shui Can Promote A Positive Life.
Feng Shui can help articulate, promote, and improve all aspects of life including money, relationships (with self or with others), and health. When you know how to use Feng Shui properly, you can use your physical environment to support all facets of life. And because life is an ever-changing event, so is Feng Shui. Yes, Classical Feng Shui is a dynamic practice and it can definitely provide insights, clarity, and guidance as you experience your own evolution. That's why, incorporating Feng Shui can be a deliberate and intentional act that ensures your space is always supporting you and playing a subtle, but important, partner in helping you lead a happier and more successful life.
3. Feng Shui Can Be A Career Niche.
Incorporating Feng Shui to any existing career is always a plus, especially if you are an architect, real estate developer, interior designer, or real estate agent. It is not that difficult to assimilate this knowledge to a career that is already related to space. In fact, it can only enhance and improve the quality of service you offer and allow you to stand out from the rest.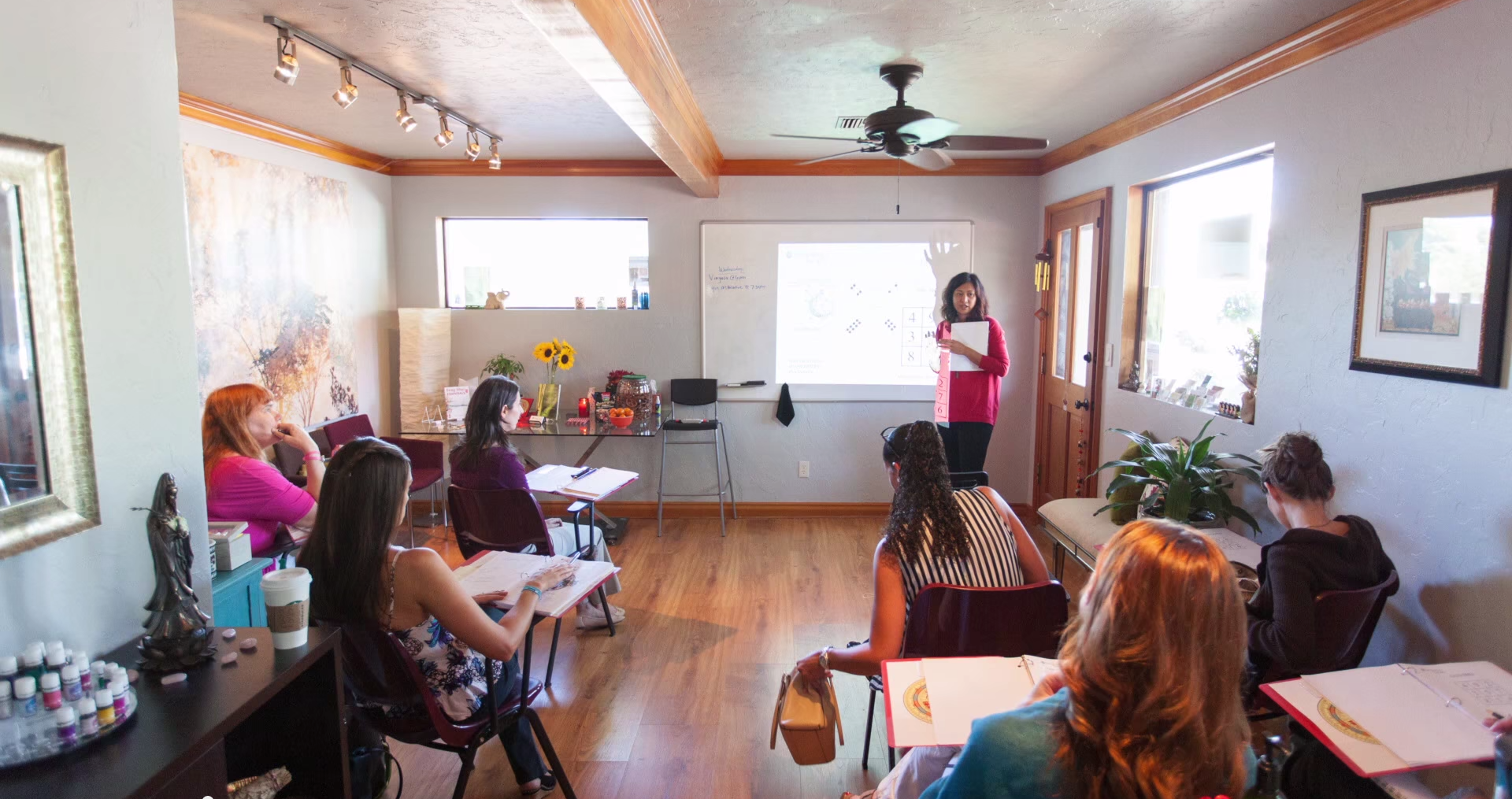 (Scottsdale Class, October 2014)
4. Feng Shui Can Be Empowering To Others.
When you learn Feng Shui, you can also use this knowledge to help those around you. By sharing it with others, you are empowering them to take control of their lives, encouraging them to examine the relationship of their space through a different lens, and helping them cultivate a new sense of wonder, awareness, and appreciation; hence, helping them to improve the quality of their lives as a whole.
5. Feng Shui Can Be A Practice For Gratitude.
When you learn Feng Shui, you will learn to examine your life from the inside out and outside in, which is a beautiful and tender way of encouraging you to develop a deeper sense of gratitude for all the lessons and blessings in life. And because Feng Shui also includes the consideration for time, people, and space, it enforces the idea to stay connected with the present moment, to appreciate all things, and to understand the network of the energies we receive and put out. While Feng Shui is not magic cure-all for all of life's messy challenges, all of this, I believe, is a powerful way to support and nurture a grateful heart.
If you are curious to learn more or ready to take on an exciting Feng Shui journey, we are offering a 5-Day Feng Shui Training program at two locations this coming 2017. Join the prestigious Raymond Lo School of Feng Shui & Destiny! And make it a fantastic start to an amazing year ahead!
Click HERE to see all of our upcoming Feng Shui Classes!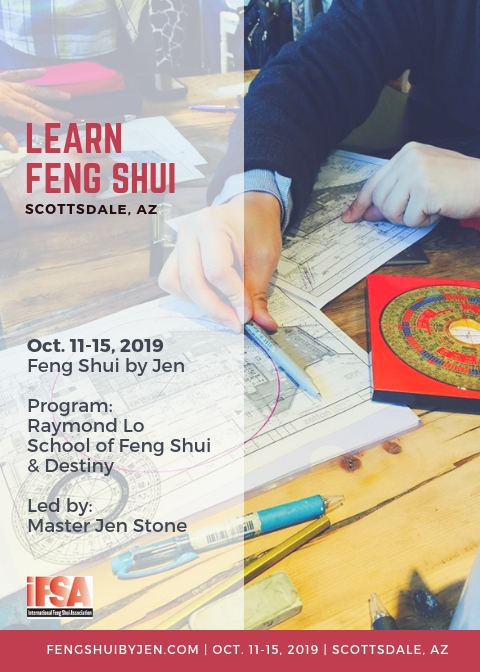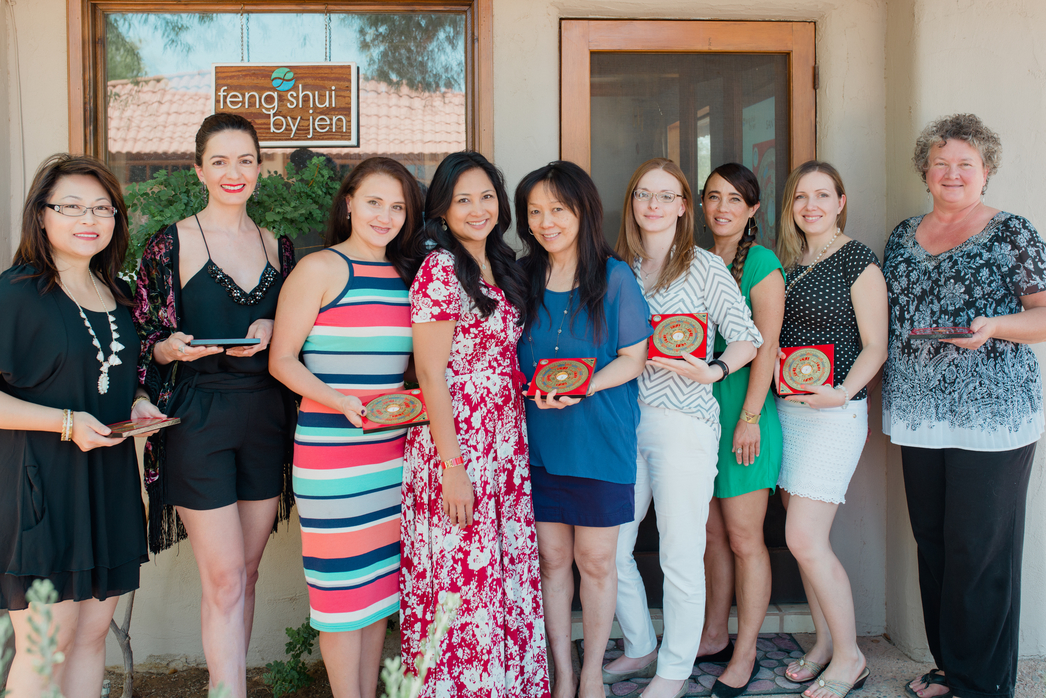 (Scottsdale Class – June 2017)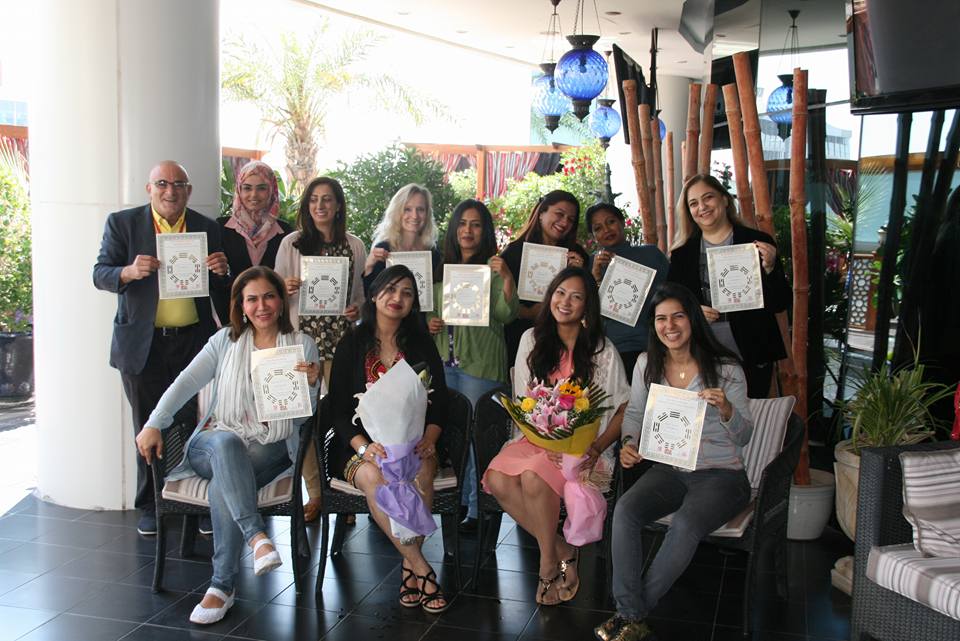 (Dubai UAE Class – March 2016)
To learn more about our training programs and services, please visit: www.FengShuibyJen.com.
Copyrighted © 2018 | Feng Shui by Jen® | All Rights Reserved | Materials may not be copied, translated, or distributed without prior written consent.