The Raymond Lo School of Feng Shui & Destiny will be offering 2 one-day Feng Shui tours to Hong Kong and Macau. These tours will be led by Grand Master Raymond Lo and organized by his U.S.A representative and Accredited Feng Shui Master Jen Stone. These tours are open to the public. No prior training or experiences required. However, due to the limited space, we require participants to pre-register and confirm their attendance. Details below.
HONG KONG EXCURSION
Date: Sept. 24, 2017 – all day
Fee: $280 USD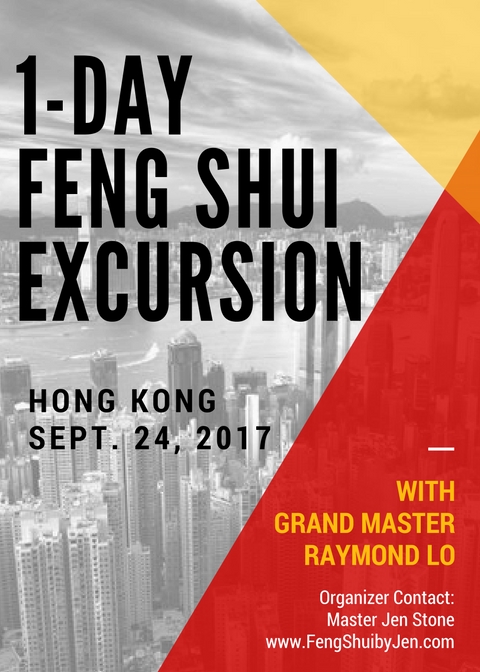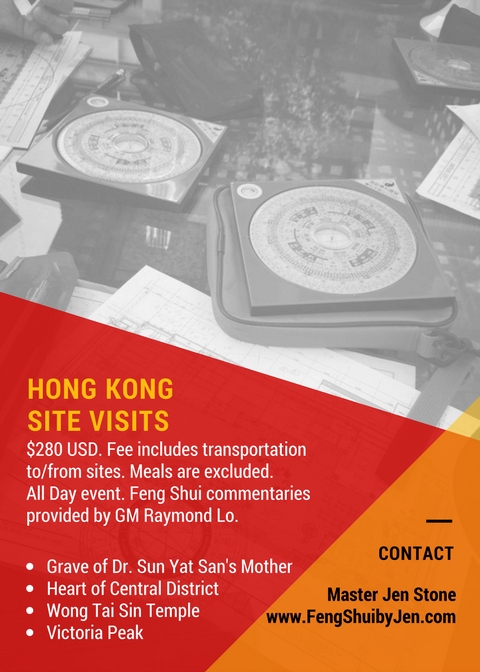 MACAU EXCURSION
Date: Sept. 25, 2017 – all day
Fee: $280 USD. Tuition includes foreign visa and roundtrip ferry transportation from Hong Kong to Macau.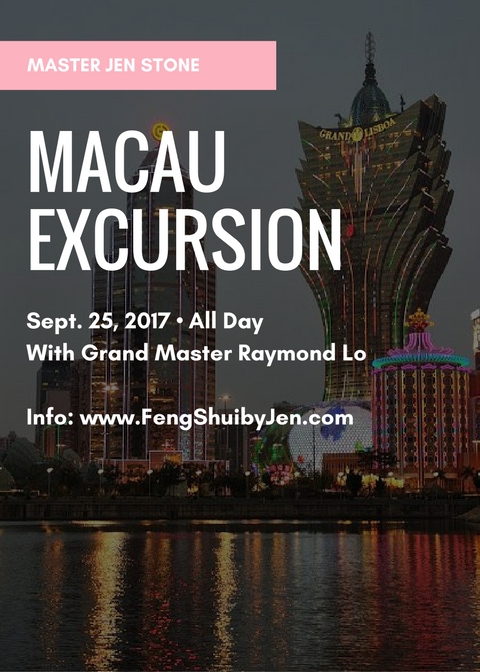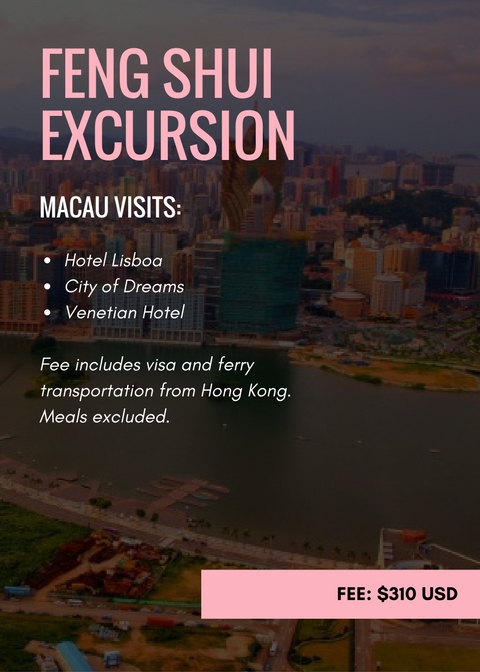 REGISTRATION
Use the registration form at the bottom of this PAGE.
WEATHER DISCLAIMER
Excursions are subject to weather conditions. If, for whatever reasons, there are certain unforeseen emergencies or inclement weather, excursions will be cancelled and will not be rescheduled. Fees are subject to cancellation policies.
More information will be disseminated as we get closer to the event dates.
TIPS
Participants are responsible for their own meals.
Wear comfortable footwear.
Dress for the weather.
Bring a camera to document your excursion.
Stay close to the group.
Wear sunscreen as appropriate.
Be punctual.
Excursions will be led in English.
ADVANCE CLASS IN HONG KONG
If you want to participate in the Advance Class in Hong Kong prior to the Feng Shui excursions, students must fulfill the requirements before you are eligible to register. For more information about the course, please click HERE.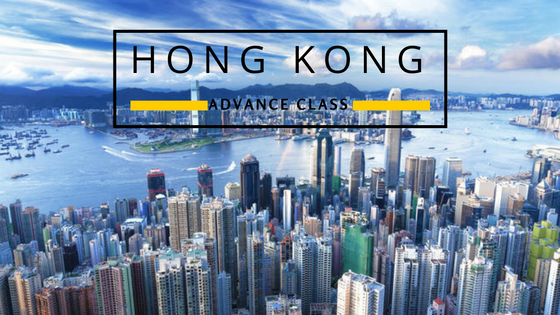 CONTACT INFORMATION
Master Jen Stone, [email protected], www.FengShuibyJen.com
Copyrighted © 2016-2017 | Feng Shui by Jen™ | All Rights Reserved | Materials may not be copied, translated, or distributed without prior written consent.