October 2018 Yang Water Dog: Feng Shui & BaZi Update
"Be content with what you have: rejoice in the way things are. When you realize there is nothing lacking, the whole world belongs to you." — Lao Tzu
And here we are… the month of the Dog! Woof! Woof! J October 8th marks the final stretch to this already groundbreaking year, and a new wave of energy is here to shake things up once again.
According to the Chinese Hsia calendar, the Dog also signals the near-end of the Autumn season before the Winter season begins. This also means that we are collectively immersing deeper into the Yin stage of the year.
The words I echo to you this month are, in no particular order: God, family, rituals, courage, grit, and endurance.
Meaning of the Elements
~ The Elements this month are Yang Water Dog 壬戌 ~
The Dog 戌
If you've been following my forecasts, particularly at the start of the year, the meaning of the month won't be any different than the meaning of the year. What is different, though, is that the next 30 or so days will enhance and intensify the energy of the year even more. Therefore, whatever (or however) the theme of the Earth 土 energy has been manifesting in your life thus far, be prepared to get another jolt.
The duplication (Dog Year, Dog Month) also means the end of the Fire Element is officially here. We've been anticipating this all year. Finally, the time has come. As some of you may already know, like people, the Chinese 5 Elements has a life cycle. Each Element is birthed and strengthened, then peaks; eventually is weakened and dies. October marks the death of Fire.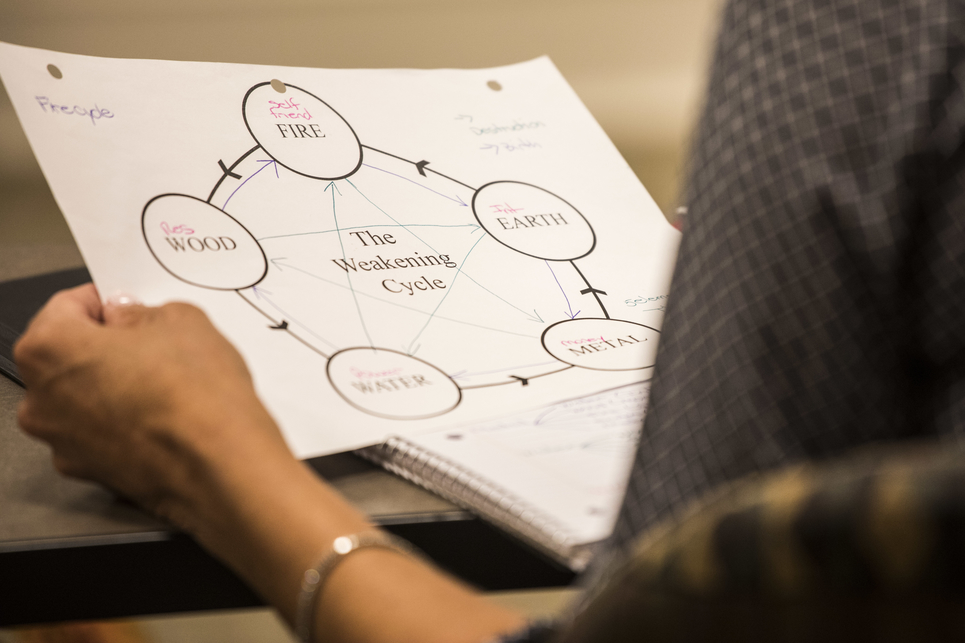 Since Fire is the mother for joy and celebration, imagine how its death will impact the force that conjures happiness. This cycle is the catalyst that will embolden us to be braver and more steadfast in our place in the world. It will require every ounce of strength and determination to remain optimistic, bright, lighthearted, confident, and assured, no matter how ominous things can be. It will challenge—and demand—us to care for our heart-space where the emotions related to vulnerability, passion, and love reside.
For those whose BaZi charts crave the Fire Element, this absence will feel too dim, too bleak, adversely impacting your mood, sensations, and outlook. Therefore, it's time to implement and cement your rituals to ensure you have the physical, emotional, and spiritual support you need during this transition.
With this lack of Fire anomaly, we can also anticipate a huge energy shift in the economic health of the stock market and the political realm. Since Fire governs emotional highs, its absence—and the fast-approach Water years—will entice people to feel more conservative and hesitant; therefore, playing the market safer. You can read more about this in the article: BaZi Talk™: 2018 Earth Dog Year – Stock Market
Yang Water 壬
Yang Water 壬 is the Heavenly Stem this month. Because Yang Water 壬 alone epitomizes spirituality, transformation, and self-awakening, its pairing with the Dog 戌 means it will create an even more heightened awareness around this theme.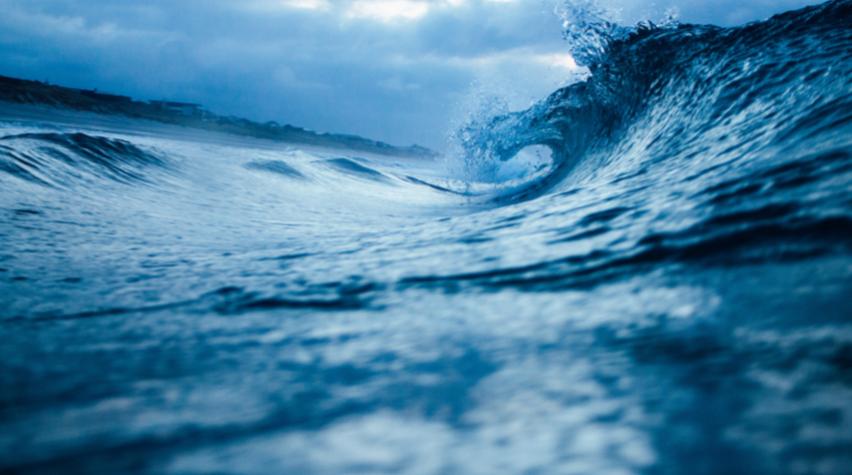 For instance, people born on a Yang Water 壬 day tend to experience more self-evolutionary cycles than other Day Masters. Because their inherent quality and characteristic is just like the ocean seas, their desires for wanting to dig deeper into the depths of their souls is the evolutionary definition of what makes them, them. Because Yang Water 壬 is considered the deepest part of the energetic system (the human body is composed of 60% water, about 71% of the Earth's surface is water-covered, and the ocean holds about 96% of all Earth's water.), it is the root of aliveness moment to moment. You see, even from water, we arise as a fetus floating in the world of amniotic fluid; the mysteries of life are deep within even then. At the end of life, we return to the depths of darkness, into the unknown.
Because the Dog 戌 (like the Dragon 辰) embodies the meaning of Spirit, it is mysterious and profound. It is not a coincidence that many folks feel a shift in their belief systems this year, for instance. Whether you are religious, spiritual, or otherwise agnostic, curiosity and wonder became the motivator for many people to explore new ideas or revisit their inner belief systems. The Dog 戌 carries this influence.
Couple that aspect with Yang Water 壬 this month, and you can already imagine how this combination will incite an inner spiritual movement. Furthermore, the Water Element stores the memory of who we are and the potential of who we can become. The accumulated experiences stored in the Water Element enhance survival and adaptation. In a sense, it contains stories of survival and triumph passed down through generations.
Deep in the pools of the Water energy are the renewal and revitalization needed to embark toward change, cultivate wisdom, and enhance knowledge and understanding. Yang Water Dog 壬戌 Elements alone can bring forth all this. Wow, what a month!
Famous Yang Water 壬 ladies: Kate Middleton, Emily Blunt, Carol Burnett, Jennifer Lawrence, Katy Perry, Lana Turner, Sophia Vergara, Kristen Bell, etc.
Famous Yang Water 壬 Gents: Prince Harry, Tom Cruise, Bill Gates, Jeff Sessions, Jeremy Renner, Pablo Picasso, Robin Williams, Mark Wahlberg, etc.
BaZi 八字
Clash
When the Elements double up—like Dog 戌 month and Dog 戌 year—that means everything is super magnified! If the Dog 戌 Year is already a clash year for you, then the Dog 戌 month means that clash is even more potent—and impressive.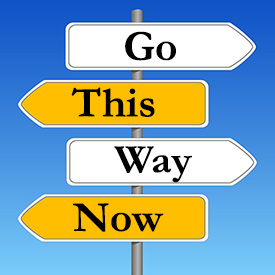 You're under clash if you were born in the year of the Dragon辰  (1916, 1928, 1940, 1952, 1964, 1976, 1988, 2000, 2012). But the Dragon 辰 Element is not confined to the Year alone. In fact, it can appear anywhere in your Four Pillars, like if you were born in the month of the Dragon 辰 (Apr. 5 – May 5), or in the hour of the Dragon 辰 (7am to 9am local time). However, the most sensitive area is the clash against the Day Pillar. The only way to find out if you were born on a Dragon 辰 day is to refer to the Chinese Calendar (or click HERE to get a copy of your Chinese birth chart).
Here are some examples of famous people under clash already this year—and again this month: Kate Middleton, Queen Elizabeth, Edward Snowden, Kate Hudson, Daisy Ridley, Kristen Bell, Jessica Chastain, Rebecca Ferguson, and Sophia Bush.
If this Dog bears 戌 down on you, you can do the following to help manage and mitigate any mishaps and adversity:
Carry a jade pendant of Rabbit 卯 in your keychain or inside your purse.
Get comfortable with change. Adjusting your attitude to the prospect of change will instill a sense of control, perspective, and appreciation. Remember, change is what creates events in our lives. Therefore, you can proactively identify what areas in your life need adjustments. This is important.
Take care of the Feng Shui of your home, particularly where you sleep. If the month star has an adverse effect in your bedroom, this could provoke restless sleep, sickness and ailments, relationship misunderstandings and conflict, etc. See Feng Shui write-up below. Click HERE to inquire about getting a Feng Shui consultation.
Know that plans do and will change, so don't get bogged down if the outcome is not what you expected.
Travel more this month, even if you just take quick, mini weekend trips.
Get out of the house more often because the stars are not aligned for hibernating. Busy is the theme of the month.
Break up or change up your routine, especially if the routine feels stagnant and boring.
Be more mindful of your driving behaviors as you could be more susceptible to accidents and mishaps.
Take better care of your health and well-being so your mind and body are in excellent shape to handle whatever stress and discomfort that may arise.
If the clash is in your Day Pillar and you are in a relationship, be more patient and forgiving, and more gentle and clearer in your communication and delivery. Creating healthy spaces or boundaries between you two is also ideal so as not to exaggerate small quarrels into larger arguments.
You can read more about clash HERE.
Penalty
For those who already have an Earth Penalty with the Dog 戌 Year, this month calls for special attention because October will aggravate an already sensitive Earth Penalty year.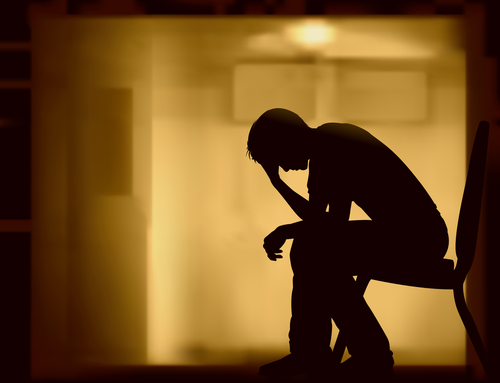 The Earth Penalty springs to life when three Animal Signs come together: Ox 丑, Goat 未, and Dog 戌.
That means, if your BaZi chart already contains the Ox 丑 and Goat 未, then 2018 Dog 戌 Year completes that design, and the Dog 戌 Month will enhance that penalty even more. This is particularly precarious to those whose charts also do NOT favor the Earth Element whatsoever, such as Day Masters like Strong Earth, Strong Metal, or Weak Water.
No matter where you are in life, who you are, what you are doing, or how old you are, your physical, emotional, and spiritual health is the single most important priority now because this extreme imbalance can create sickness and burdensome troubles.
People in trouble this month with the Earth Penalty: Donald Trump, Queen Elizabeth, Julia Roberts, Emma Stone, Monica Lewinsky, Meryl Streep, J.K. Rowling, Malala Yousafzai, etc.
You can read more about penalty HERE.
Schedule your BaZi so you can navigate the rest of the year with ease and success!
Flying Star Feng Shui 玄空風水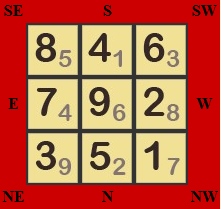 This month 6 takes the Center Palace (October 8th – November 7th). Here is your monthly Feng Shui to-do:
Cure or Suppress Negative Stars:
North Sector (5,2) = 6 metal coins (Metal Element)
Southeast Sector (8,5) = 6 metal rod wind chime (Metal Element) — nope, you cannot use the positive energy of annual star 8 this month.
East Sector (7,4) and Southwest Sector (6,3) = red envelope (Fire Element)
Center Palace (9,6) and Northwest Sector (1,7) = 3 bamboos (Wood Element) – nope, you cannot use the positive energies of annual stars 9 and 1 this month.
Check this out: NONE of the positive annual stars 8, 9, 1 are useful this month. Yikes!! Take better care of your money luck!
Note: You can click on the links related to cure items above to learn more.
Fun Trivia:
Since my husband and I just recently returned from Ireland, did you know Halloween is more Irish than St. Patrick's Day? According to HuffPost, Halloween's origins come from a Celtic festival for the dead called "Shamhain." Celts believed the ghosts of the dead roamed Earth on this holiday, so people would dress in costumes and leave "treats" out on their front doors to appease the roaming spirits. And Irish Celts were the ones who invented the jack-o'-lantern.
Upcoming Events:
New free talks on BaZi and Feng Shui have been added to our fall and winter schedule. Also, our 2019 class roster is now available with more classes being added. Click HERE to see them all.
Copyright © 2018 | Feng Shui by Jen LLC | All Rights Reserved | Materials may not be copied, translated, or distributed without prior written consent.