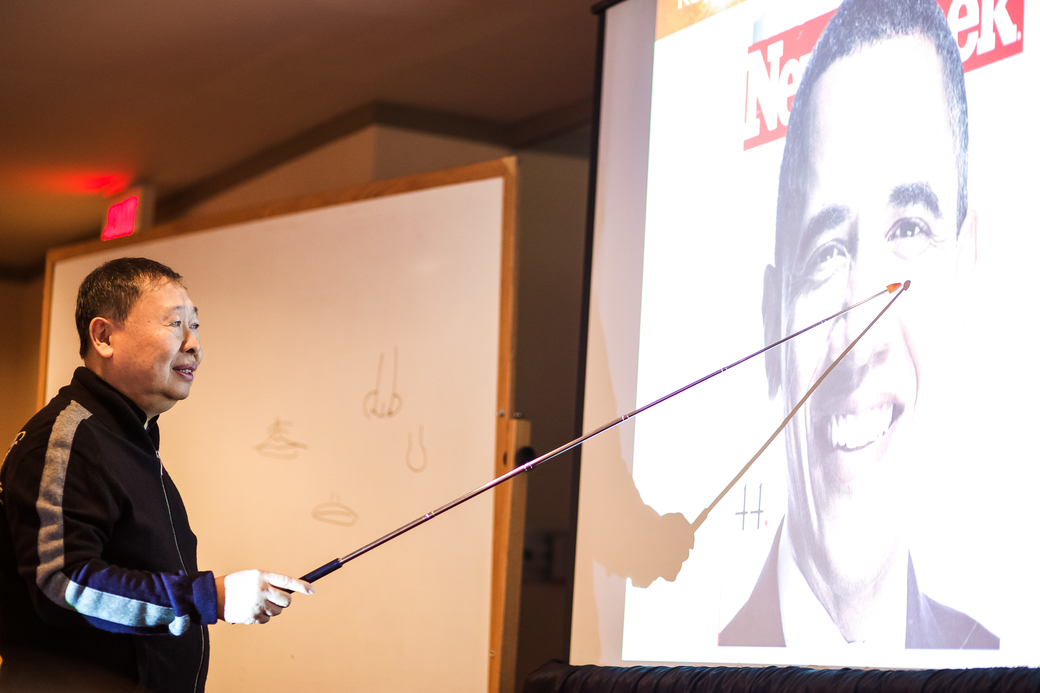 I am very excited to welcome GRAND MASTER RAYMOND LO to the US! This will be his fourth and final visit to San Francisco! Details below.
With that said, his upcoming visit is highly anticipated by many who have always wanted to study and learn from him, but were unable to make the long trek to Asia. Until now.
Master Lo is considered one of the earlier pioneers of our generation for sharing "BaZi" to the western world, teaching and writing this complicated ancient art in English. His many books on both Feng Shui and BaZi have been translated in more than 10 languages including Polish, French, Russian, Greek, Hungarian, Thai, and Japanese. He is revered and celebrated by his loyal students as one of the truest, most authentic and generous teachers in the field of Chinese Metaphysics. And how lucky are we to have him in San Francisco again this year!
For first time students, you will find his teaching methods to be simple, practical, and logical. He teaches you everything you need to know to execute your work properly. He follows the traditional way of writing BaZi in Chinese characters; hence, he strongly encourages western students to learn the 22 characters. His training program is packed with real-life case studies and research materials gathered over many years in the field.
NOTE: You can find more information about the training program by viewing this VIDEO.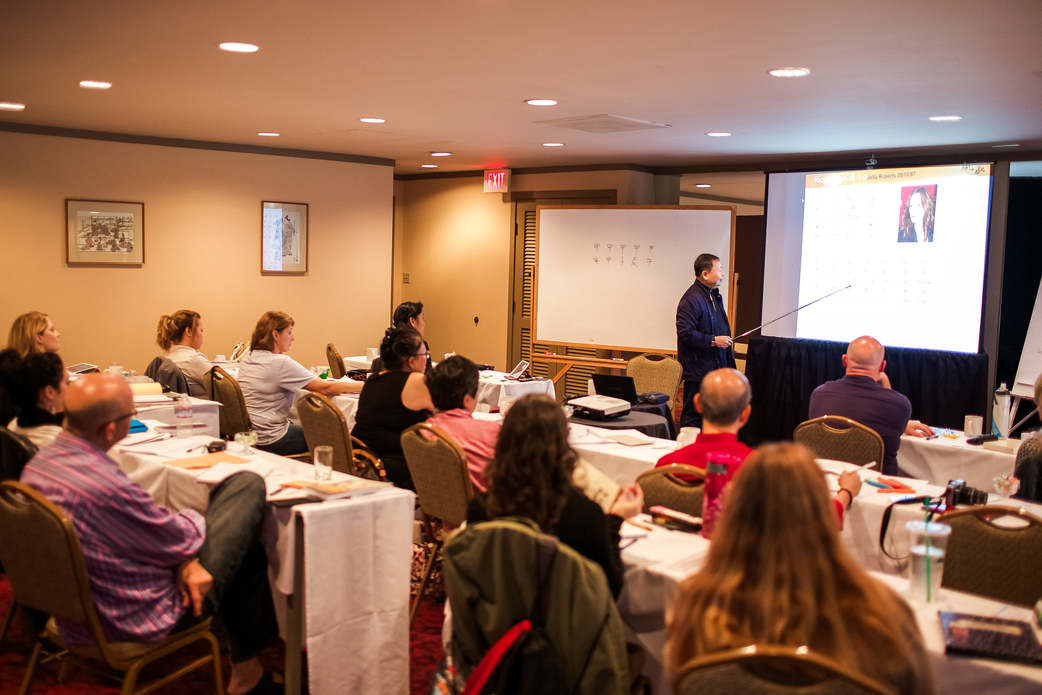 The Raymond Lo School of Feng Shui & Destiny places high regard and emphasis for authenticity, integrity, ethics, responsibility, hard work, and practice. As his apprentice and USA representative, I have seen firsthand the depths of his knowledge and experience. He genuinely wants to see you — new and repeating students — to carry out and share this beautiful, centuries-old wisdom with integrity and great care. To learn this subject matter properly, he always says to keep a healthy dose of skepticism and a heavy dose of curiosity.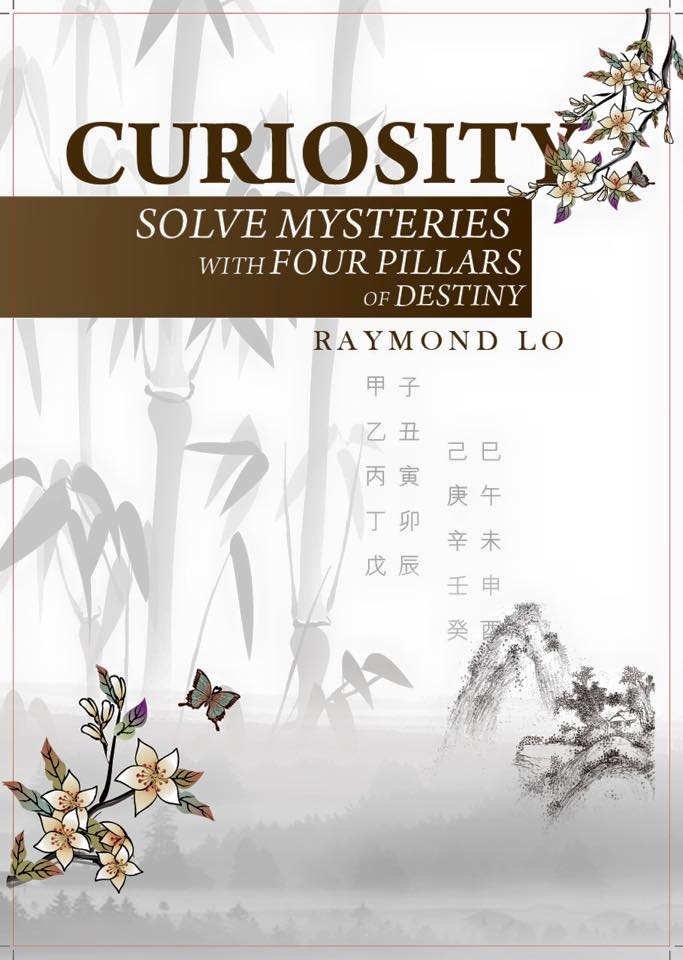 His new book, Curiosity – Solve Mysteries with Four Pillars of Destiny, will also be available for purchase during the event, along with his many other popular writings including Old Secret, Chinese Calendar, and Feng Shui Essential.
I am very honored to represent him and his prestigious school in the United States. And I am eager for you to meet him and experience this class for yourself! Returning students are welcome to retake the course for a discounted rate. Please contact Jen for details.
Make your plans early and register today! Please see flyer details below or click here for more information.
I promise you, you will be blown away!
Venue: The Russ Building, 235 Montgomery Street, San Francisco, CA 94104
Dates: August 18-25, 2018
Pre-requisites: None, but students are encouraged to contact Jen to prepare for the course.
Tuition (in USD): Four Pillars Part 1 ($900), Four Pillars Part 2 ($800), I Ching Divination ($800). Early bird tuition is good until May 31, 2017.
YouTube: To learn more about the program, you can view this YouTube video.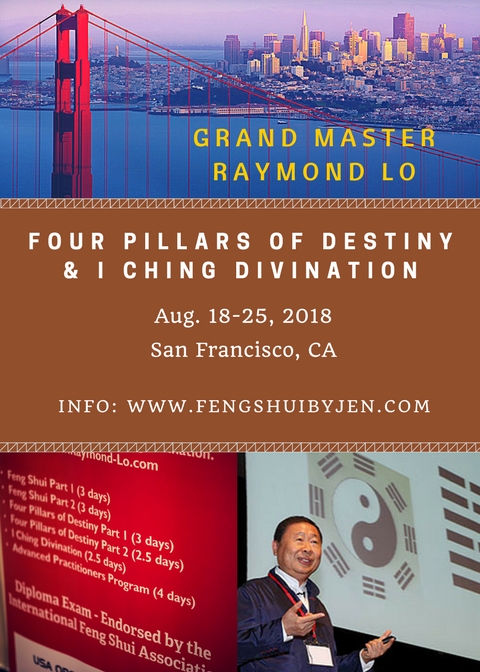 To register, please fill out the registration form below.
Class Registration
To register for a class or workshop, please fill out the registration form.