8 Ways Feng Shui Can Help You Buy a House
I have always been fascinated by the aesthetics and structural designs of homes and spaces. No doubt this curiosity and appreciation led me to my journey in Feng Shui.
I have been privileged to witness the rewards and joys of helping many people become homeowners, particularly when we have implemented the workings of Feng Shui in their home-buying experience.
Whether you are purchasing your first or fifth home, the process almost always involves a lot of time, energy, effort, money, commitment, and emotions. We all want to be happy, to attain satisfaction in our choices, and to feel that our financial and emotional investments will support us with monetary and emotional return, not just today, but in the long run.
I get to be a part of helping make that dream come true for many.
When applied correctly, Feng Shui can help bring balance and harmony and promote prosperity and happiness. Since your home is a vital "container" that supports you in more ways than you can imagine, why not consider incorporating this valuable knowledge to ensure your investment brings even more meaning, purpose, and reward?
Although the West is still a long way away from catching up to the Eastern culture of "taking care of the Feng Shui," it is delightful to see that there is a strong interest and rise in Classical Feng Shui in the West. And the demand to build properties with Feng Shui in mind has gone mainstream. Many metropolitan cities like New York and Miami are developing and building new, luxury real estate with Feng Shui principles in mind. And that is amazing! So, there's no need to shy away from exploring this centuries-old Eastern wisdom with the lifestyle needs of the West.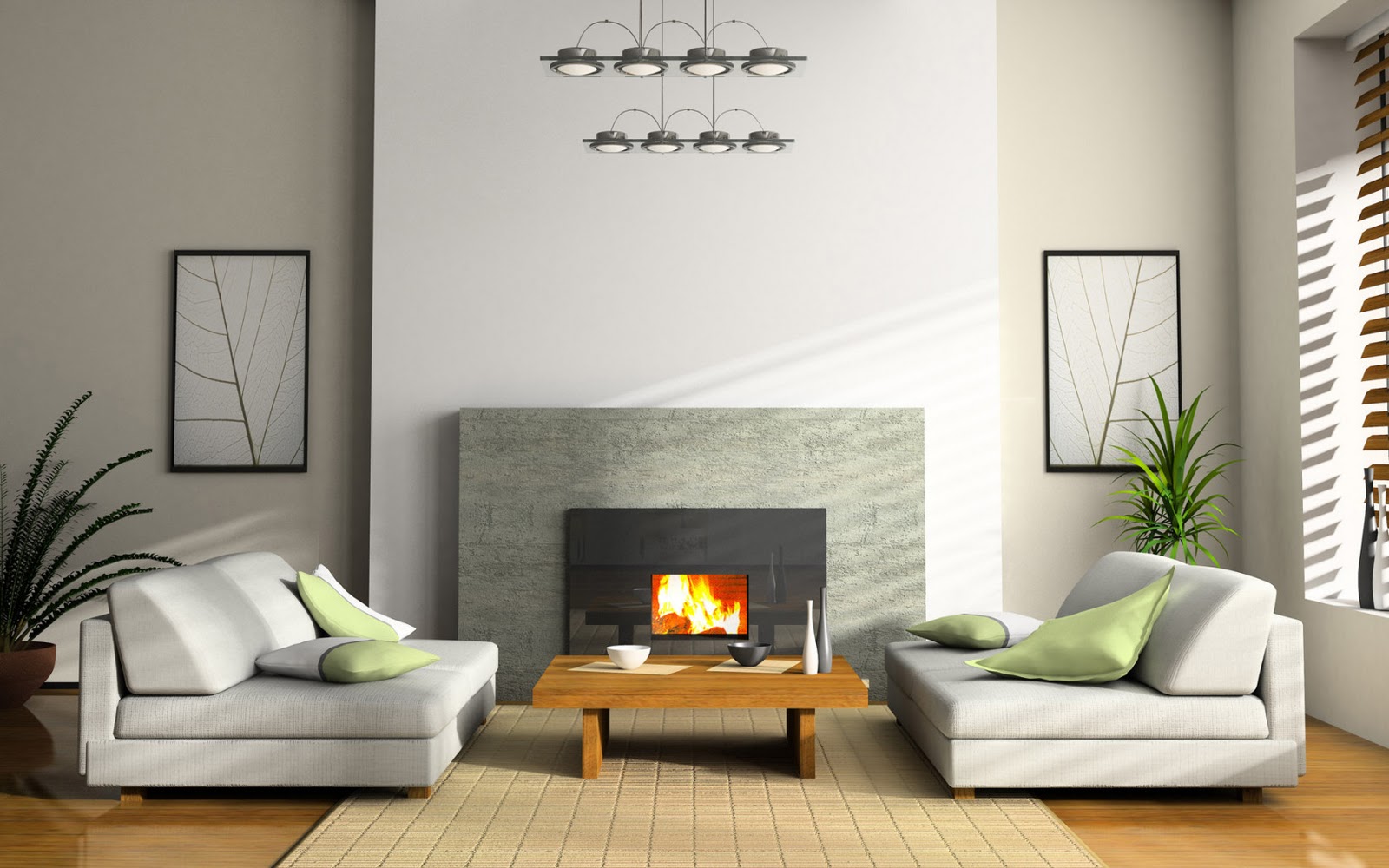 I will be the first to admit that there is still a large measure of reluctance and skepticism around the idea of Feng Shui, especially when it comes to considering Feng Shui during a real estate transaction. Some people think it is too expensive or a hassle; and there is also the fear of hearing "bad" news that the home does not pass for "good" Feng Shui.
Part of my role as your Feng Shui Master and Realtor is to help you understand what a consultation is all about and what value it offers you.
As a homeowner, I know there is a plethora of expenses that already come with the prospect of purchasing a new home, such as fees for home inspection, appraisal, and closing costs. Afterwards, there are considerations associated with buying new furniture, making home repairs, or upgrades and renovations. These are all necessary out-of-pocket expenses to ensure that you are making the best decision before committing to a large purchase.
But there is one other line item that prospective homeowners are missing out on and should seriously consider. Specifically, the investment towards assessing the Feng Shui of the home.
I believe that a preliminary Feng Shui assessment should be part of the due diligence process before committing to buying a home. Real estate laws and regulations require that prospective buyers should perform all necessary reviews and steps to ensure you have a complete understanding of the physical condition of the property.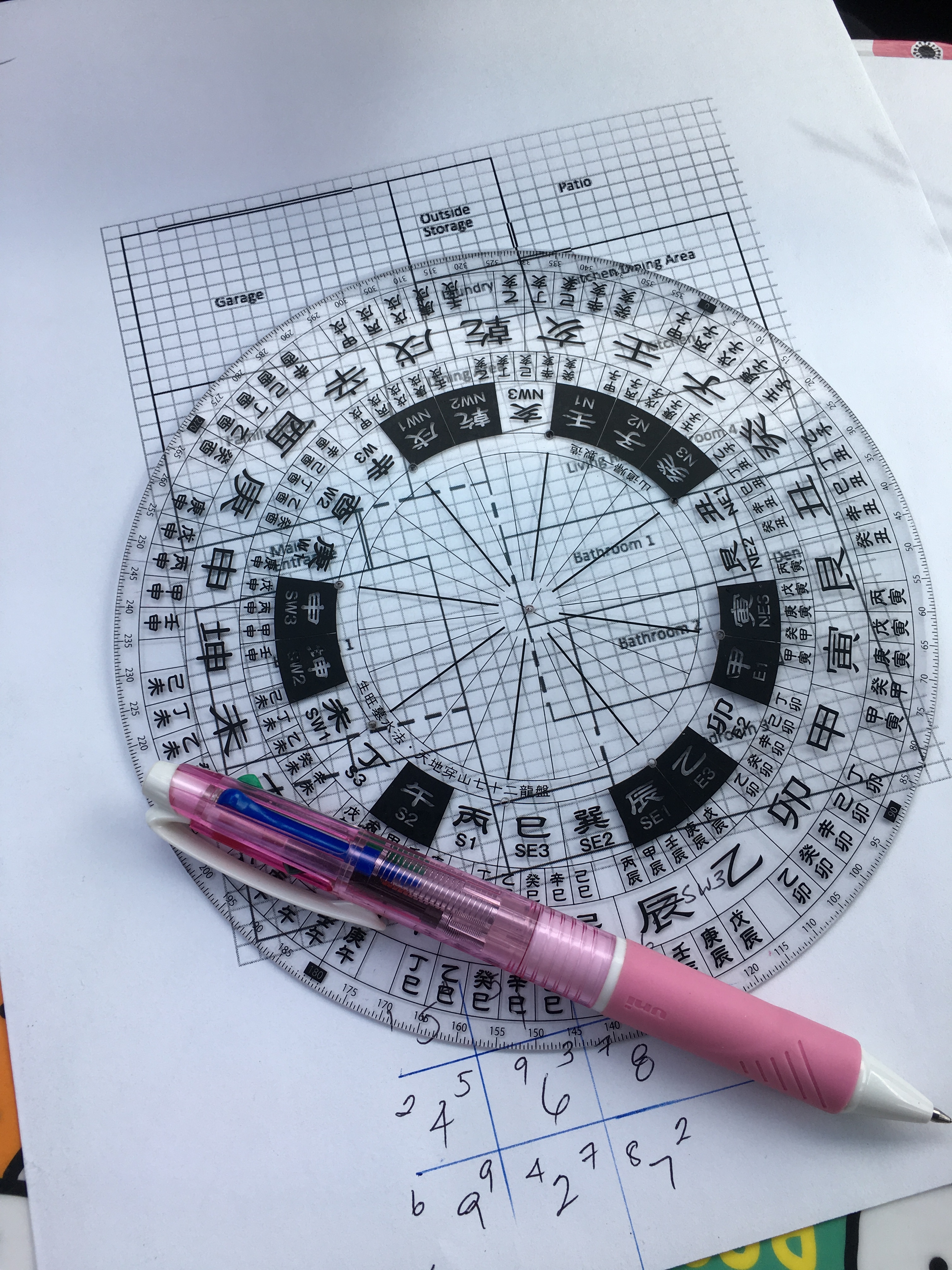 But are you inadvertently missing out on understanding the underlying essence and overall wellbeing of the home itself, which has nothing to do with the physical aspects, but with the intangible influence? That is, the life force (Qi) of the house.
This is just as much of an important factor to consider. How will the Feng Shui affect the health and prosperity of the people inside this home now and into the future? Wouldn't you want to know if and how the home will support you?
Even though our cultural paradigm is shifting, we are still a culture of tangible things. If I can't see it, I don't believe it.
But I have known too many people who end up feeling miserable after moving to a new home, feeling as if "the house is draining them." How this bad luck manifests in their physical body and relationships varies, but more often than not, they can attribute the timing of these events to the change in their physical environment.
On the other hand, I have worked with people who feel the new home has completely transformed their lives for the better, leading them to encounter new opportunities and bringing new energy during this transition.
These are my top 8 reasons why Feng Shui can help you buy a home, and the value is priceless:
It can help you understand what you are getting yourself into.
It can articulate the strengths and potential weaknesses of the home.
It can tell you whether the home is in "good luck" only for the short term or if it has potential for longevity.
It can predict the life cycle and fortune of the house, and how that will specifically affect you and your family.
It can help you allocate family members to sleep in a more suitable bedroom.
It is useful when it comes to plans for renovations and upgrades, and redesign of the physical floor plan.
It is a tool to help you decorate and design the interior of your home strategically and deliberately.
It can give insight, assurance, and comfort on how the energy of your home will serve you.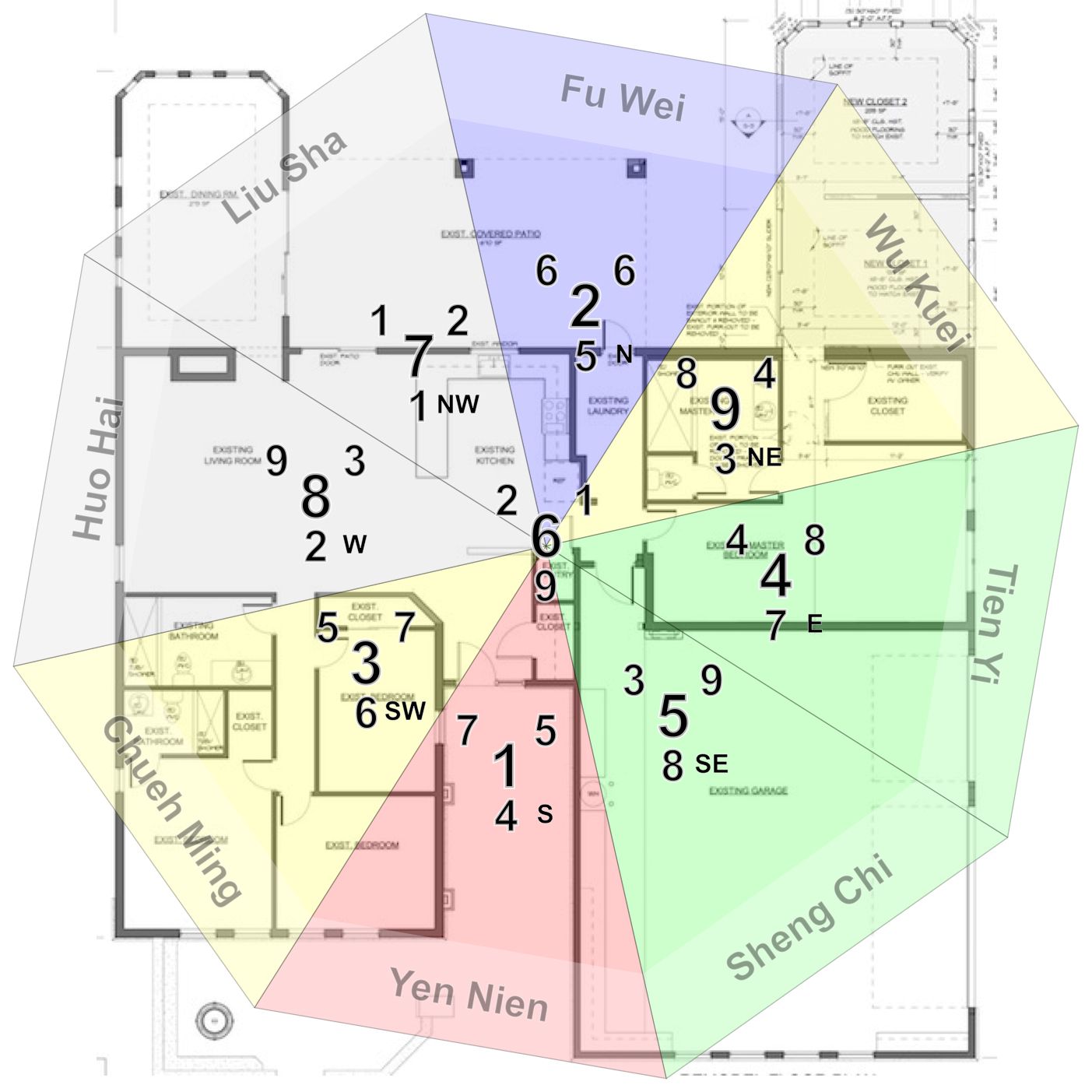 Example Feng Shui Analysis of a House Floor Plan.
We are a proactive species. Farmers strategically plant their crops to time them for harvesting. We exercise and eat healthy to take care of our physical bodies. We plan carefully to take care of our financial security. We drive our cars within the speed limit to avoid getting into a car accident. We do all these things because there is a larger picture at stake. And we do them because we care about health and happiness, not just for ourselves, but for our family and loved ones as well. So, why not do what the Chinese do and take care of the Feng Shui of your home, especially when you are in the market for a new one!
I would love to help you and offer you peace of mind. Contact me for more information.
Copyright © 2018 | Feng Shui by Jen LLC | All Rights Reserved | Materials may not be copied, translated, or distributed without prior written consent.